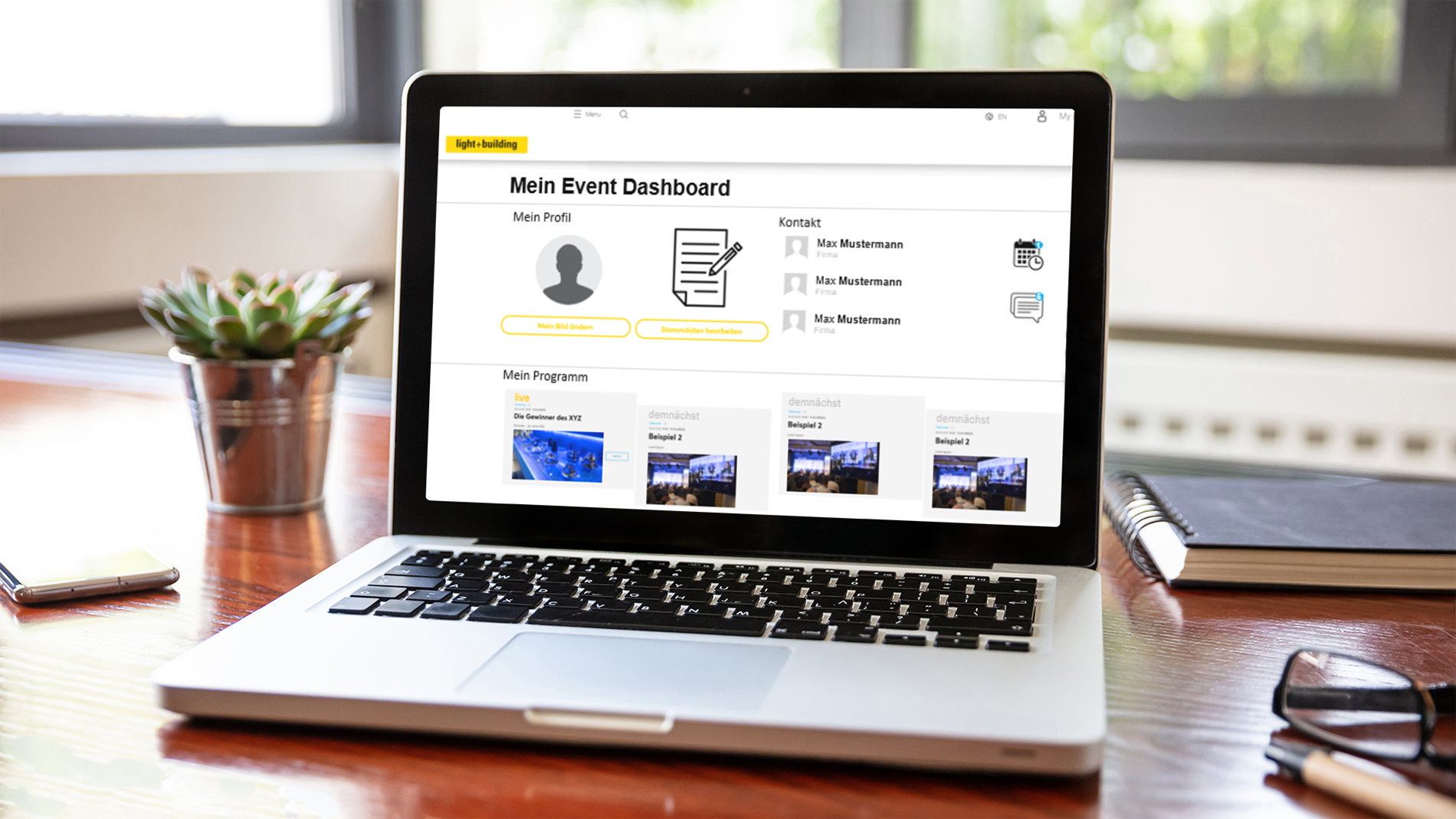 Christmasworld 2022 is launching both live in Frankfurt and digitally. Christmasworld digital addition opens from 10 January to 15 February 2022.
From 10 January, you as an exhibitor will have the opportunity to optimise your digital company profile even before the start of the fair. This will increase your reach and also enable you to establish contacts with valuable business partners digitally.
During Christmasworld 2022, you will benefit from the free digital features available to you via the online platform. In addition, there is the connection to your Nextrade online shop/showroom. Selected videos and lectures from the event will be available on demand on Conzoom Solutions after 15 February 2022.
As an exhibitor, you will benefit from these free digital features:
Enhancement of your presence in the digital space
Optimised exhibitor search: maintain your company profile online - as often and whenever you like
Increased reach through visibility of all information in your exhibitor profile
New digital options for product presentation
Direct order possibility by linking to your Nextrade shop
Extended interaction and contact possibilities
Digital, AI-supported matchmaking
Real-time interaction with other participants and industry experts through live and video chat
New contacts and targeted customer approach
Daily overview of leads
Targeted customer approach through digital visitor profiles with information on the interests of the participants
Additional visibility for your company through different channels
Further advertising opportunities through ads, banners and web sessions in the product and service stream (subject to a fee)
Additional advertising opportunities
Would you like to make your company more visible in the digital space? Here you will find all additional digital opportunities including contact for a non-binding discussion. We will be happy to advise you!
How-to Videos Christmasworld digital addition
Find out what is possible, how the platform works, where the daily programme items are and much more in the how-to videos for Christmasworld digital addition.
Contact
If you have any questions or require further information, please contact the Christmasworld team.
Your contact