'The four thematic scenarios of the Christmasworld Trends reflect the important influences of some major designers and their preferences for materials, colours and shapes.'
Whether soft, natural, joyous or glamorous – the Christmasworld Trends for 2019/20 'tender festivities', 'essential ceremonies', 'sweet traditions' and 'luminous celebrations' show us what the hot properties of tomorrow will be. Just as with new fashions, festive decorations also excite customers with new colours and materials and thus encourage them to buy. At Christmasworld, the leading international trade fair for festive and seasonal decoration, to be held from 25 to 29 January in Frankfurt am Main, trade buyers will learn, from four emotively charged stylistic scenarios, how they can best appeal to customers in the future - with up-to-the-minute knowledge of trends, exciting products and irresistibly staged presentations. This dedicated special show is developed and devised at the request of Messe Frankfurt, by Stilbüro bora.herke.palmisano. This time, it forms the centrepiece in Hall 11.0 and boasts a concentrated and inspiring selection of exhibitors' products.
All products featured will be identified with the exhibitor's name and stand number. In addition, a set of Trend Cards will be available, free of charge, for all wholesale, retail and international trade buyers. Both the Trend Zone and the Trend Cards provide practical help with ordering and helpful suggestions for creating modern and lucrative selections as well as for ways of presenting goods. To accompany this, a number of talks give information about current trends in fashion and product design, which can all provide additional stimulus for sales in visitors' own shops.
Christmasworld Trends become the centrepiece in Hall 11.0
"The Christmasworld Trends will be finding their way to the centre of our inspirational Hall 11.0 and will thus be close to the range of products and services on offer from our exhibitors. It is in this Hall that they will be presenting their high-quality product mix of Christmas and seasonal decorations, together with floristry supplies and garden decoration, as well as suggestions for sales displays. Making the Christmasworld Trends the centrepiece will concentrate more intensively on providing unique experiences for shoppers. Ordering becomes simpler, as we offer, in a central location, an effective aid to deciding what to include in the selection for a given range of goods," adds Eva Olbrich, Director of Christmasworld, Messe Frankfurt Exhibition GmbH. With the new hall layout, the Director is seeking to top the results of the last visitor survey: in the final analysis, the last Christmasworld was considered to have showcased the key ground-breaking trends by 73 percent of them.
Christmasworld Trends 2019/20
Hand-worked items and ideas imported from nature remain a key focus. Alongside poetic and sensitive designs are glamorously styled settings and some really original decorative ideas. "The four thematic scenarios of the Christmasworld Trends reflect the important influences of some major designers and their preferences for materials, colours and shapes," explains designer Annetta Palmisano from Stilbüro bora.herke.palmisano.
tender festivities: calm and peaceful
Moon, moonlight, stars and stardust are the inspiration for these festive decorations, which create a clean and reductionist impact. "Moving structures, delicate transparency, amorphous forms and reductionist designs conjure a festive, poetic and modern fairy-tale atmosphere," runs the Trend Bureau's description of this style.
Colours: the delicate colour spectrum ranges from pale pastel and neutral purist shades to a cool gold. Light, reflected light, misted visual effects and haziness underpin this look. In addition, we find natural colourways that flow over materials such as stone, mother of pearl and paper.
Inspiration: New shapes – modern, clean-lined and amorphous – are what characterise this almost unreal, other-worldly style. It includes delicate glassware, often with soft reliefs, mirrored or double-skin effects. Ultra-smooth and high-gloss surfaces are combined with matt finishes, stone effects, creased, folded and pleated surfaces, as well as high-quality, often natural papers.
essential ceremonies: natural and authentic
This is a style full of emotion that combines modernity with natural colours and rustic materials. When it comes to festive decorations, hand-made and natural items are what catch the eye.
Colours: an earthy colourway reflects a close connection between naturalness, modernity and rusticality. This is achieved by the meeting of calm, cool and purist neutrals with warm, burnt tones and a matcha green. Matt, raw and untreated finishes underline this unfussy look.
Inspiration: Dry to the touch, rough, broken surfaces, crackled textures and distressed surfaces are all about getting close to nature and plain simplicity. There are some striking, creatively experimental approaches to the use of materials, as well as an artisanal and rustic aesthetic. The result is unpretentious table decorations for festive occasions – but also for those special moments that one wants to enjoy in everyday life.
sweet traditions: joyful and effervescent
"This is a trend that sets great store by cute, witty details and an extremely youthful appeal – pretty little decorations bring joy and charm skipping into living spaces," says the designer. Seldom are classic items so youthful and uncomplicatedly jaunty.
Colours: ginger bread, peach, nougat, bittersweet, strawberry ice, coconut, rum and raisin, together with evergreen, create a recipe in which even traditional Christmas red and green have a vibrant and enlivening impact. Surfaces are reminiscent of icing, sugar pearls and glistening caramel.
Inspiration: There is an eclectic use of materials. Opaque white glass, coloured clear, milky glass, as well as net and latticino patterns in the glass are used for intricate ornamentation of vases and candle holders and find themselves in the company of knitted items and imaginative paper artwork. The patterns are creative, the motifs cute and pretty. There is a brightly-coloured mix of Norwegian patterning, repeats, checks, diamonds, edgings and trimmings, hand-written patterns and drawings. Stylised, naive motifs and traditional ideas implemented in unconventional and striking ways, create eye-catching focal points.
luminous celebrations: glamorous und unique
A scenario full of party-time glitz and glamour, futuristic music, sparkly effects and iridescent Christmas garb, starring vibrant colours and glamorous surfaces.
Colours: These are based on a vibrant base colour. Beneath the elegant, dark nuances there is a mix of striking, intense colourways. Changing metallic colours and shade gradations bring out an exciting "colour melting" effect.
Inspiration: The materials achieve dramatic effects through glittering opalescence and coloured, polished metallic surfaces. Use is made of sequins, sparkly discs, lamé and lurex effects, ultra-glossy finishes, shimmering feathers and velvet. Typical, too, are crystalline rock textures, marbling and metallic sheens in bronze and gold, which contrive to create striking, iridescent glassware.
Trend Talks
The experts from Stilbüro bora.herke.palmisano will be giving Trend Talks every day during Christmasworld and will be there to explain the four style scenarios – from 25 to 28 January 2019 at 11:00 a.m. and 1:00 p.m., as well as on 29 January 2019 at 12:00 noon. Trend Cards will be available to visitors free of charge and can be obtained from the Christmasworld Trends information desk in Hall 11.0, Stand C 40. That way, the whole industry will always have details of the relevant colours, shapes, materials and designs at their fingertips.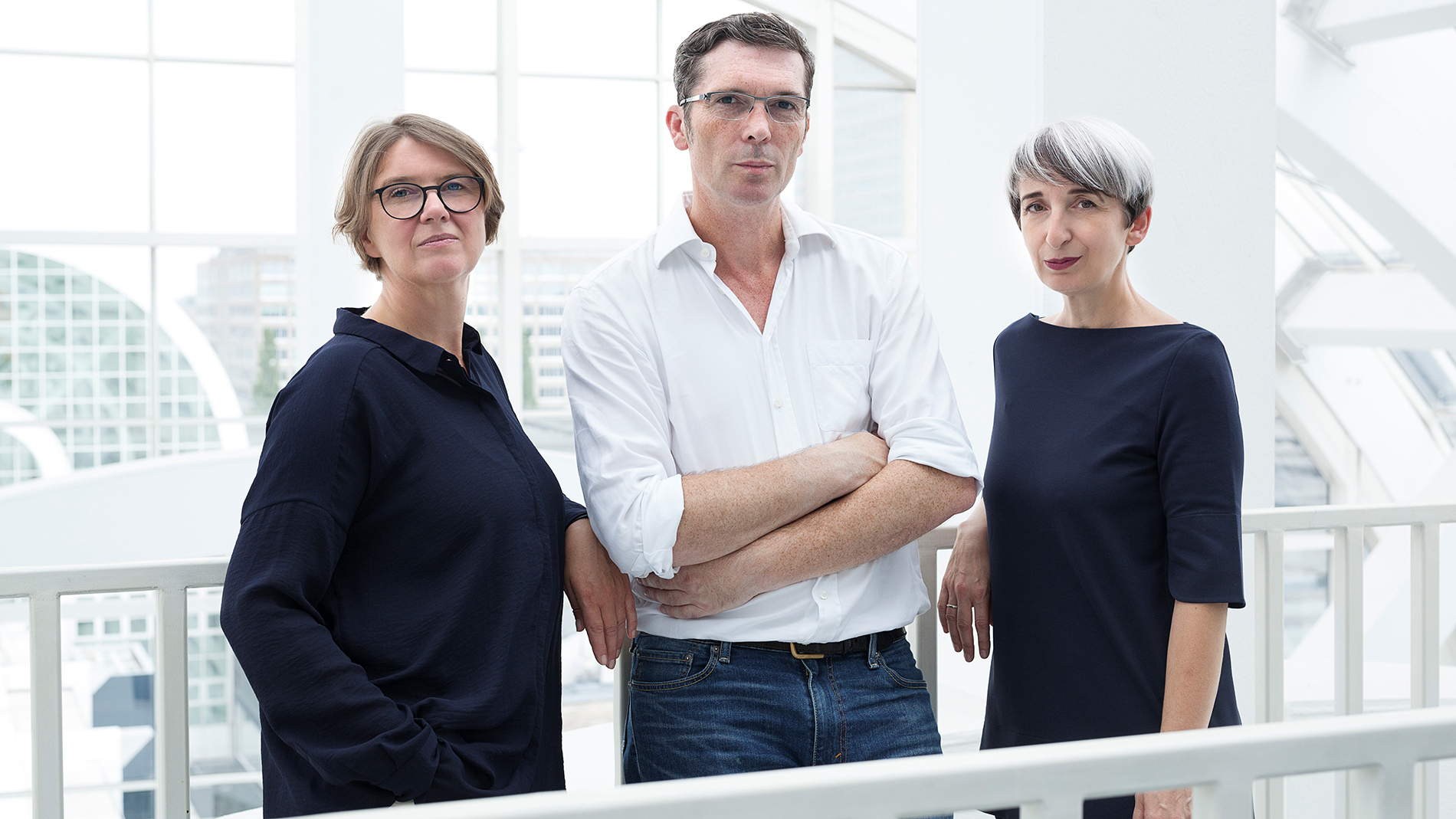 Note for journalists:
You can obtain copies of the Trend Cards for the individual scenarios from the Christmasworld Press Team. A 'Trend Collage' is available for each of the four style scenarios. These collages are available to download, in high-resolution data format, in the press section of the website.
Additional information: christmasworld.messefrankfurt.com
Press releases & images: christmasworld.messefrankfurt.com/press
Christmasworld: Seasonal Decoration at its best
Christmasworld is the world's most important order venue for the international decoration and festive articles sector. Held annually in Frankfurt, it presents the latest products and trends for all festivities of the year and provides innovative concept ideas for decorating large-scale and outdoor areas for the wholesale and retail trades, shopping centres, DIY markets and the green sector. The last event was attended by 1,048 exhibitors from 43 countries and over 43,400 visitors from 129 countries (including Floradecora). Christmasworld is characterised by the complete spectrum of festive decorations while a wide-ranging complementary programme with Trend Show, special exhibitions, events and expert lectures is a valuable and informative source of supplementary inspiration for everyday business life in the sector.
Background information on Messe Frankfurt
Messe Frankfurt is the world's largest trade fair, congress and event organiser with its own exhibition grounds. With over 2,400 employees at 30 locations, the company generates annual sales of around €669 million. Thanks to its far-reaching ties with the relevant sectors and to its international sales network, the Group looks after the business interests of its customers effectively. A comprehensive range of services – both onsite and online – ensures that customers worldwide enjoy consistently high quality and flexibility when planning, organising and running their events. The wide range of services includes renting exhibition grounds, trade fair construction and marketing, personnel and food services.
With its headquarters in Frankfurt am Main, the company is owned by the City of Frankfurt (60 percent) and the State of Hesse (40 percent).
For more information, please visit our website at:
www.messefrankfurt.com  |  www.congressfrankfurt.de  |  www.festhalle.de