We answer all your questions: What does an admission ticket to Christmasworld cost? How can I best get to the Exhibition Centre in Frankfurt am Main? What must I take account of as an exhibitor? We have put together the most important information to help you with your planning and preparations.
Save the Christmsworld world date with one click in your Outlook calendar.
NEW: Concept 2023
From 2023, Christmasworld will be held parallel to the Ambiente and Creativeworld trade fairs, providing you with additional inspiration and contact opportunities with international exhibitors.
Opening times
Friday to Monday:
3. – 6. February 2023
9 a.m. – 6 p.m.
Tuesday:
7. February 2023
9 a.m. – 5 p.m.
Please note: your exhibitor's ticket entitles you to enter the Exhibition Centre an hour before the fair opens to visitors.
Entrance to Christmasworld
Please note: the fair is open to trade visitors only and private visitors are not admitted. Cash sales and sample hand-outs are not permitted.  
We recommend that you purchase your ticket in advance online in our ticket shop.
Please note that there will otherwise be waiting times on site and that only cashless payments can be made at the cash desks.
The day ticket also entitle you to visit the Ambiente (3 – 7 February 2023) and Creativeworld (4 – 7 February 2023) on site and to access to the digital platform during the entire event period.
1-day ticket*
Online ticket
EUR 28.-
Onsite (cash desk)
EUR 37,-

Reduced 1-day ticket (Students, online ticket)**
EUR 16,-

Season ticket*
Online ticket

EUR 52,-
Onsite (cash desk)
EUR 69,-

Digital Extension***

EUR 20,-
* Your Christmasworld Ticket includes the use of the Digital Extension free of charge.

** Pupils / students: We reserve the right to check legitimation on site. Please have appropriate proof ready.

*** Only valid for participation in the Digital Extension and not for visiting the fair on site.
All admission tickets (except complimentary tickets and season ticket Christmasworld Digital Extention) include free travel to and from the Frankfurt trade fair throughout the entire network of the local transport services operated by the RMV public transport association. The ticket must be available in printed form.

Gift tickets must be exchanged for an admission ticket in the Christmasworld Ticket Shop to be valid for free use on the RMV public transport network. Please note that online tickets only entitle the holder to free use of the RMV public transport services in combination with a valid ID or Passport.
To RMV Website
Christmasworld Navigator App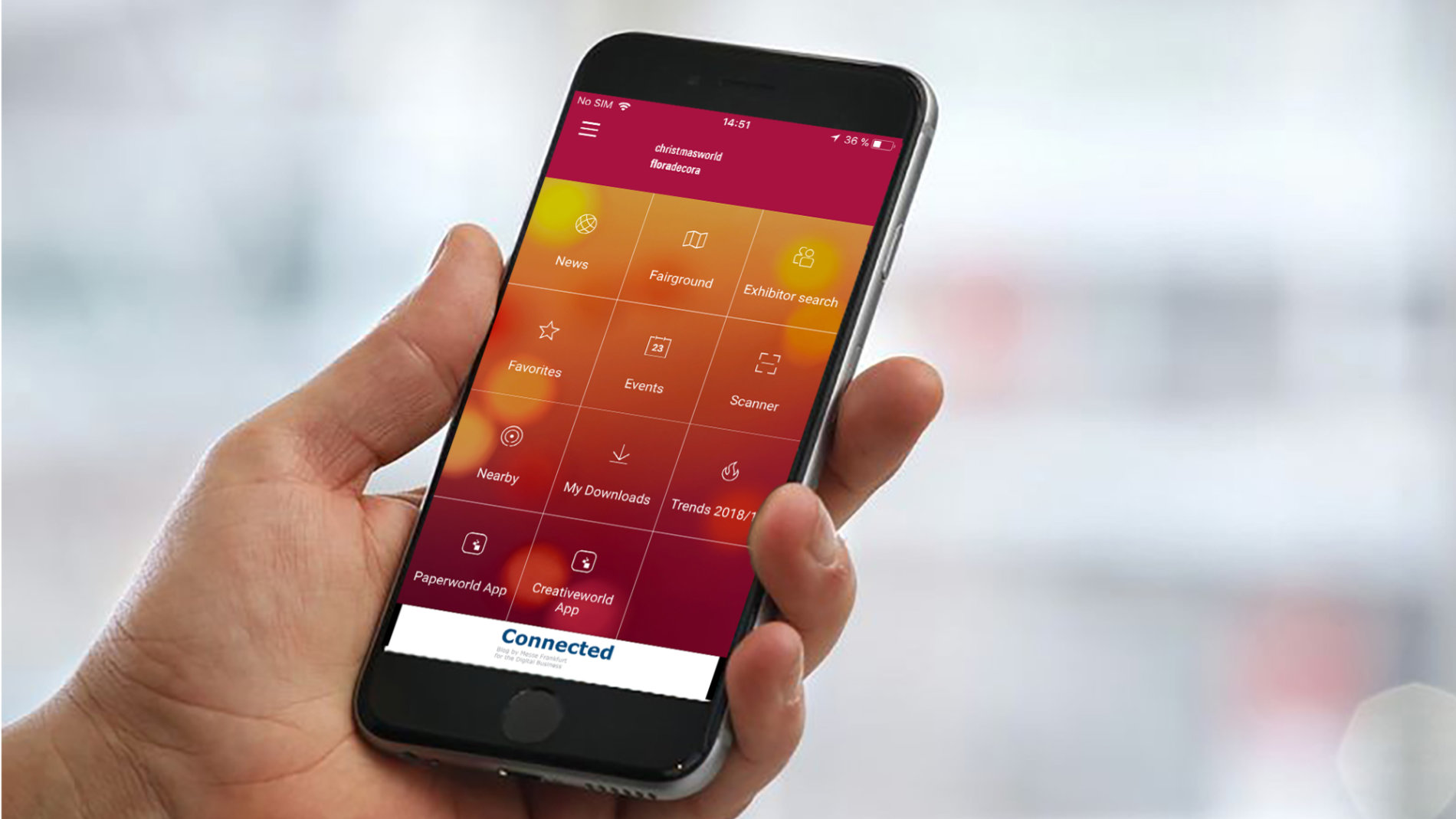 With our free Christmasworld Navigator App, you can be sure of finding all information and the locations of exhibitors quickly and easily – before, during and after the fair. Additionally, you can compile your own personal list of companies, products and events and check at any time, even when you are offline.
Free WiFi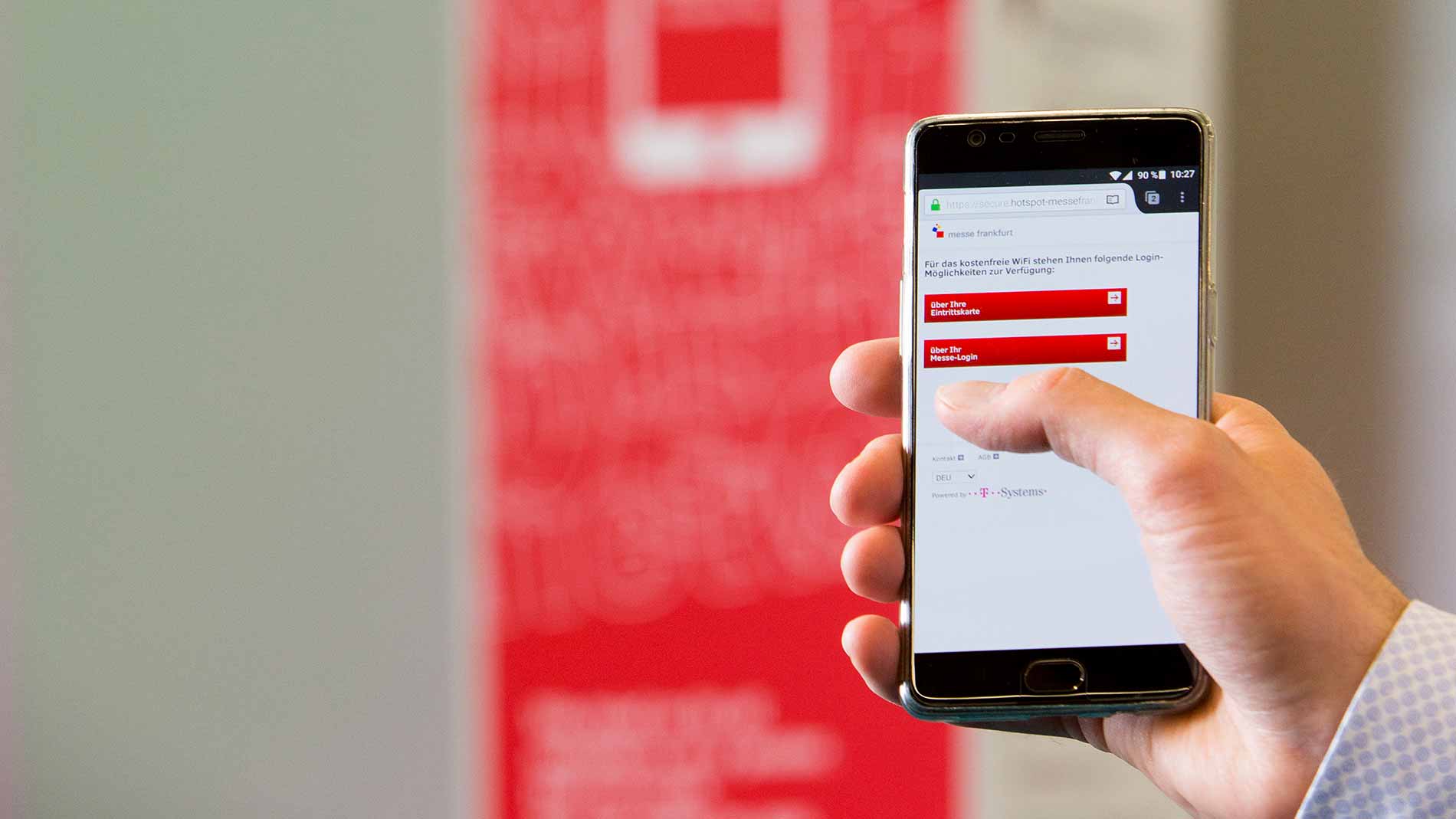 Always online everywhere – it's no problem at all with Messe Frankfurt's services. During the trade fair you can take advantage of free basic WiFi access throughout the exhibition grounds. For bandwidth that is available at all times without disruption, we can also offer you our powerful "Premium" access package.
SARS-CoV-2: Current information
The spread of SARS-CoV-2 has presented us all with new challenges. The top priority for us as trade fair, congress and event organisers is and remains the protection of our fellow human beings. In order to enable customers and partners to meet each other in person and do business together again after hard months of social distancing and isolation, Messe Frankfurt has developed measures and concepts which make that possible in a highly secure environment. Under the following link you will find all relevant information on this topic. Or contact our Covid-19 hotline at: Telephone +49 69 75 75-66 99.

More information