The new concept of Christmasworld 2020 in the halls 8, 9, 11 and 12 provides for maximum inspiration and efficient ordering. Additionally Paperworld and Creativeworld offer valuable synergies. You can see how the halls are arranged and where the product groups are to be found here.
Christmasworld hall plan 2020
Christmasworld concept 2020
The new exhibition concept which have been successfully introduced in 2019 will be optimized and continued in 2020: Each hall will be developed a fresh and based around a 'centerpiece'. The centerpieces will be different in kind for each hall. They might consist of a special exhibition area, a complementary programme of events or a networking or restaurant/café area.
All exhibitors of the last Christmasworld in 2019, are available in the online exhibitor search and the interactive hall plan.
That's what exhibitors say about the new concept:
'The new plan in the halls has been successful; I like the way it is now designed as a round tour. Also the public is very high-quality, the international level very good, and orders have been good, as always.'
'We like the new structure very much. That is reflected in what our visitors have told us, too. An important factor for us is our new-customer business, and here Christmasworld has brought something for us again. The level of visitor satisfaction is very good.'
'Christmasworld is a really great fair. Well done! You had the heart to do something new in the shape of the new hall plan, and that was well prepared from our point of view. The fair went superbly.'
'The new concept brought movement into the halls and I see that as very positive. Change brings progress and forces exhibitors, too, to revise their presentations. That is fundamental, if you are going to convince buyers of the importance of your collection.'
Hall 8.0
Florists' requisites & garden decoration, candles & fragrances, ribbons & wrapping
Centerpiece: Christmas Delights – Seasonal delicacies and beverages for all special occasions during the year in a cosy Christmas market atmosphere
Ideal supplementary product assortment for department stores, supermarkets, discounters, wholesalers, importers, exporters, mail order and online retailers, DIY stores, garden centres, florists, food retailers and hotels
New: Express shuttle between Hall 9 & 11 and 3.1.
For all buyers, who are looking for the latest wrapping paper and packaging materials, there is an express shuttle between Hall 9 & 11 and 3.1. This makes the direct connection between Christmasworld's product range and Paperworld's stationery range. In addition, Ulla Büning will be demonstrating the latest gift-wrapping trends in her live presentations in the café in Hall 3.1.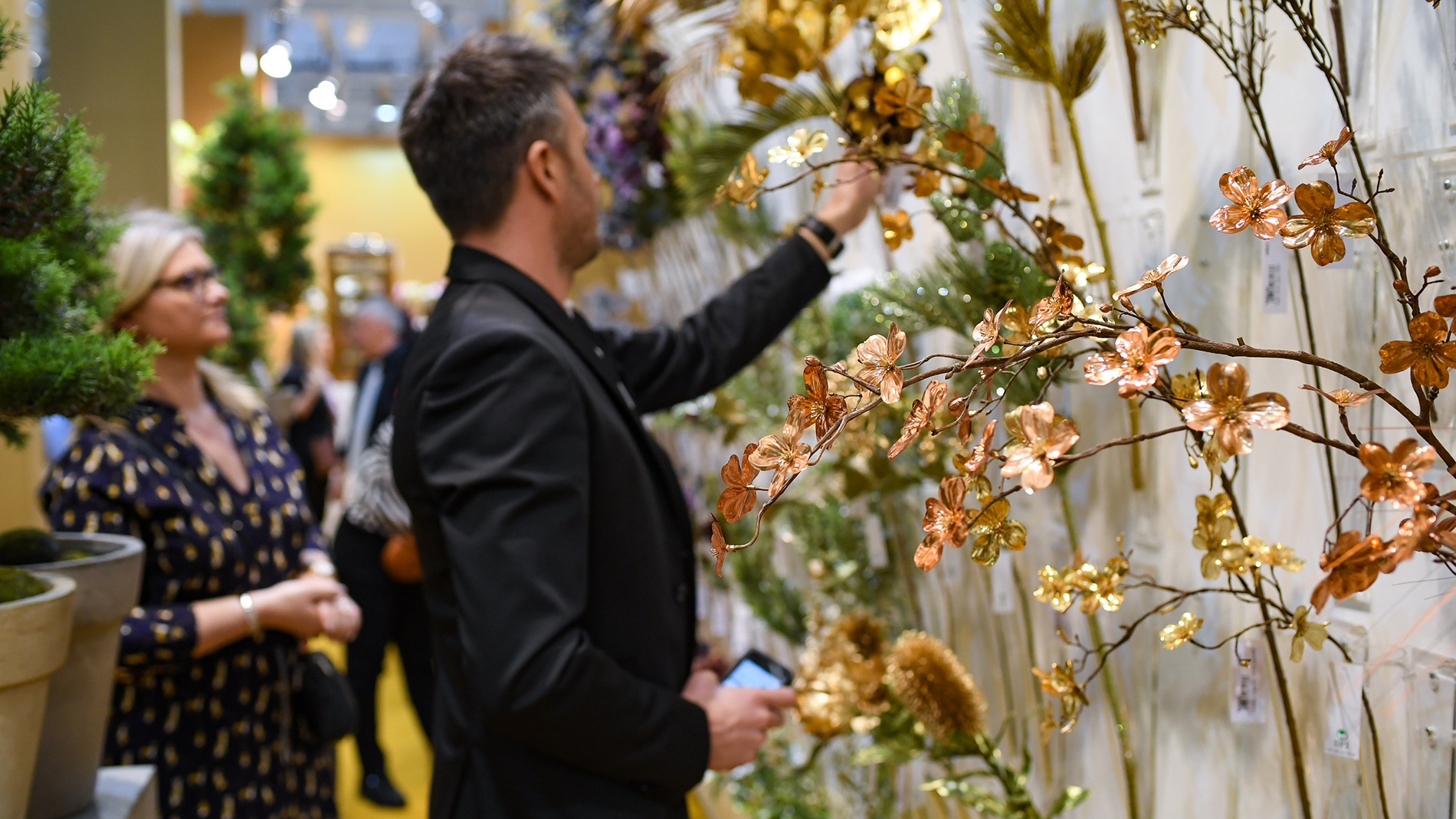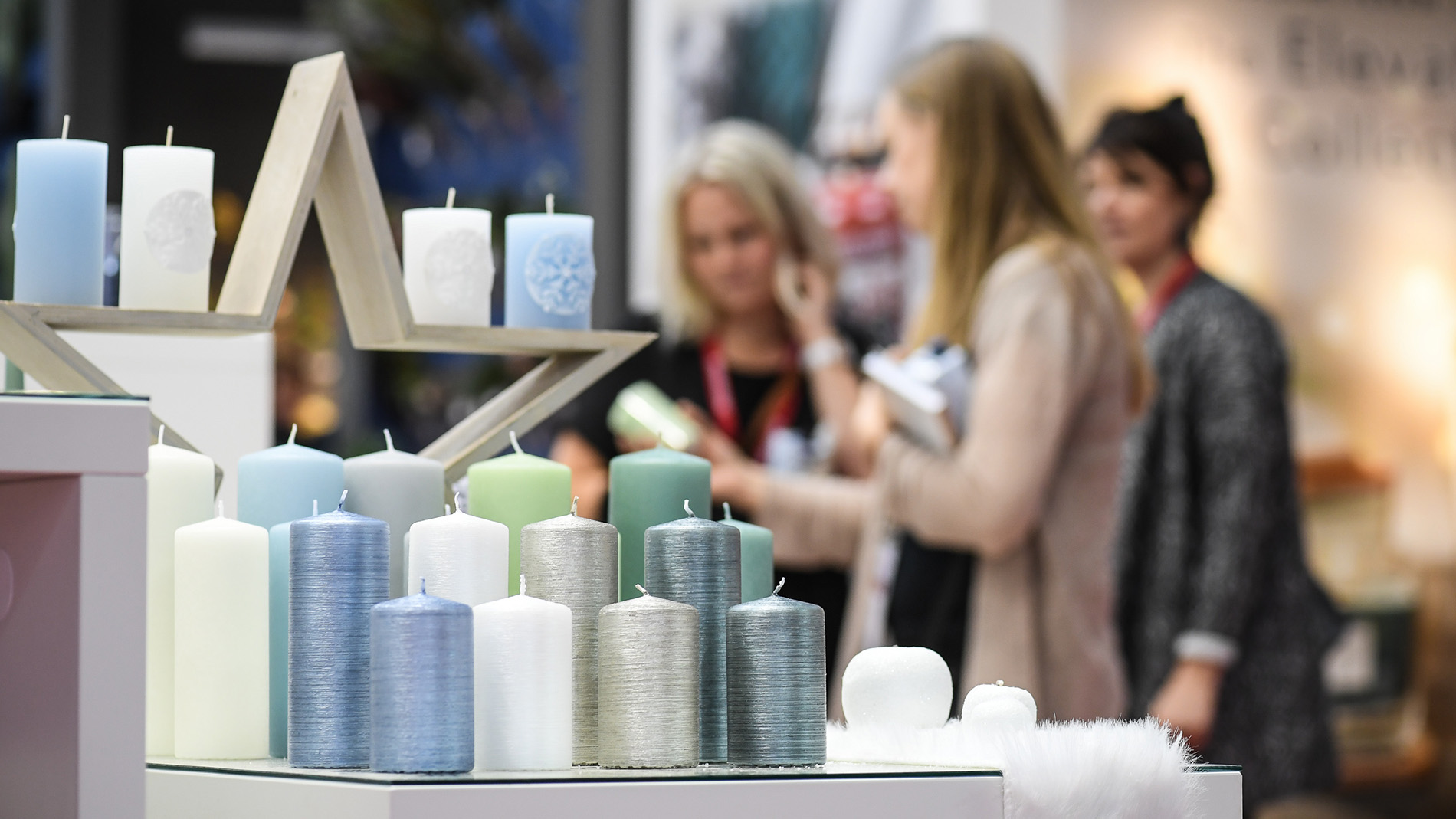 Galleria 0
Floradecora – Fresh flowers & plants, plants and flower arrangement

Market place for fresh flowers and decorative plants
Fresh flowers and ornamental plants of all kinds, as well as a variety of services
Centerpiece: The "Retail Boulevard" offers inspiration for attractively decorating sales space in garden centres, super markets, furniture stores, flower shops and DIY markets.
Lucrative fast-moving items for garden centres, DIY stores, florists, large-volume outlets, food
Hall 9.0
Visual merchandising & light, christmas & seasonal decoration
Effective eyecatchers for shopping centres, city marketing, decoration companies and visual merchandising, retail trades, retail chains, specialist retailers, large-volume outlets, mail order and online retailers, DIY stores and event agencies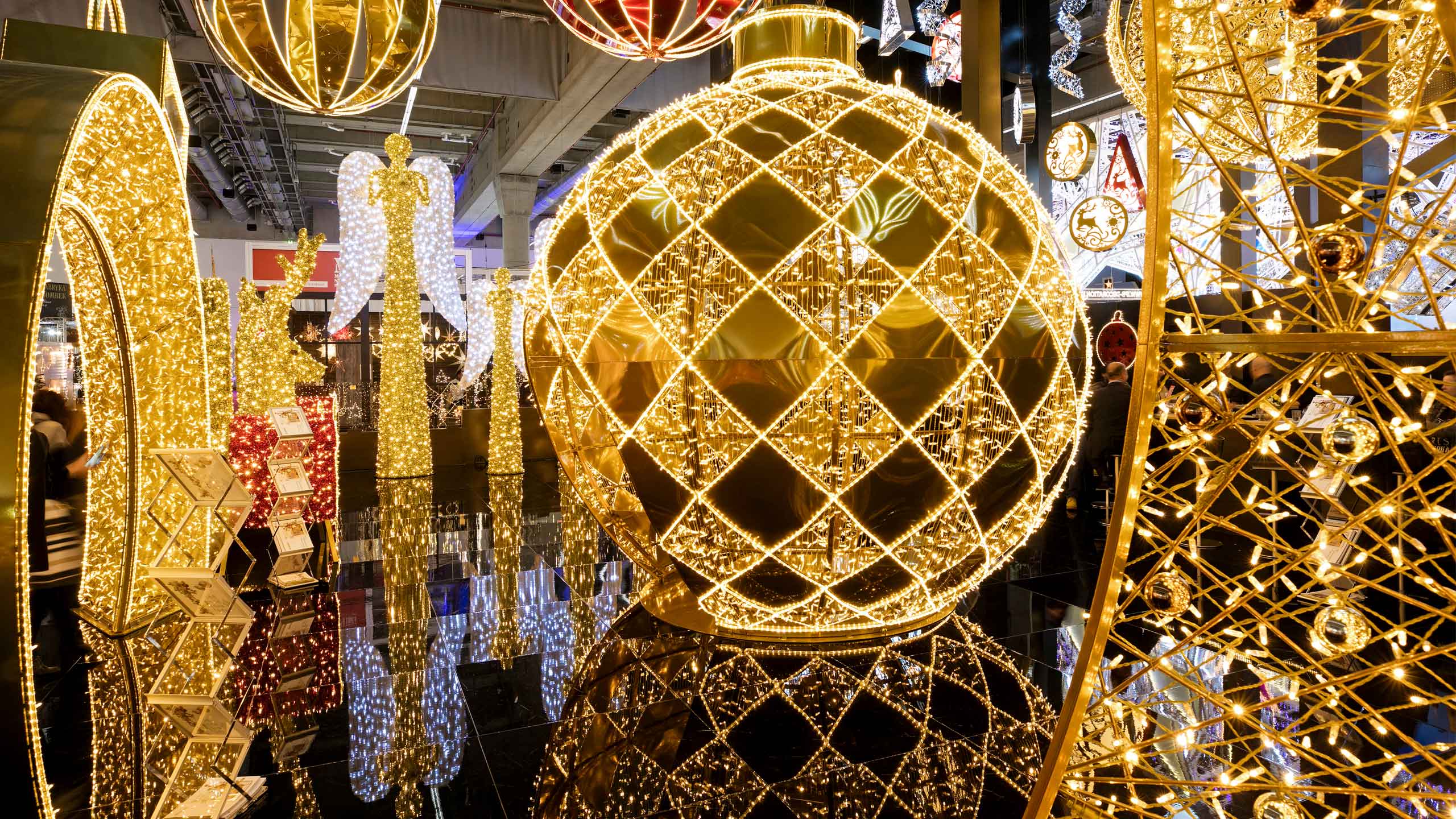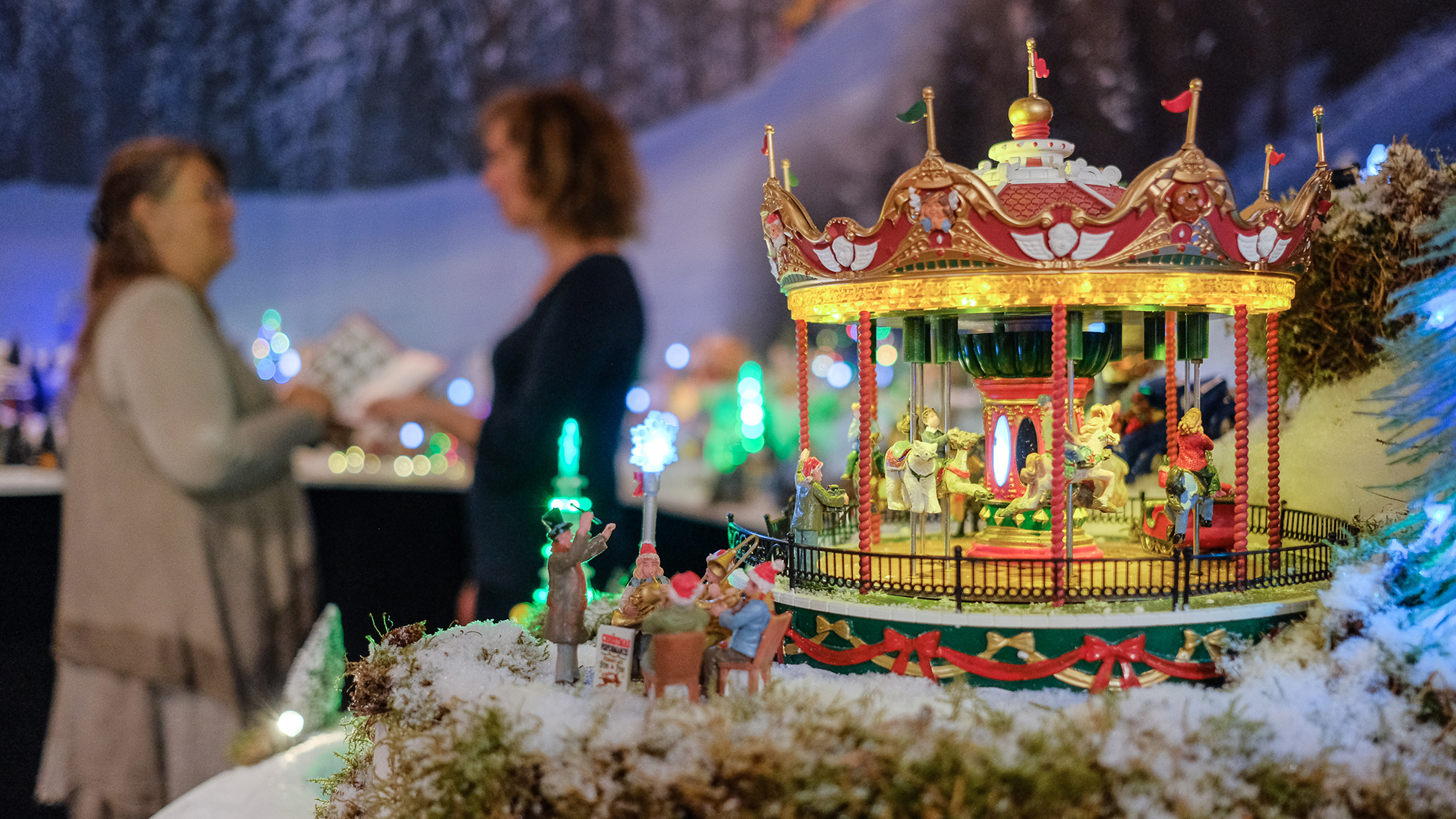 Hall 11.0
Christmas & seasonal decoration, florists' requisites & garden decoration
Centerpiece: Christmasworld Trends Area highlights the colours, designs and materials of the upcoming season and offers valuable suggestions for creating your product mix

Essential product ideas for specialist retailers, retail chains, florists, gift shops, garden centres and furniture stores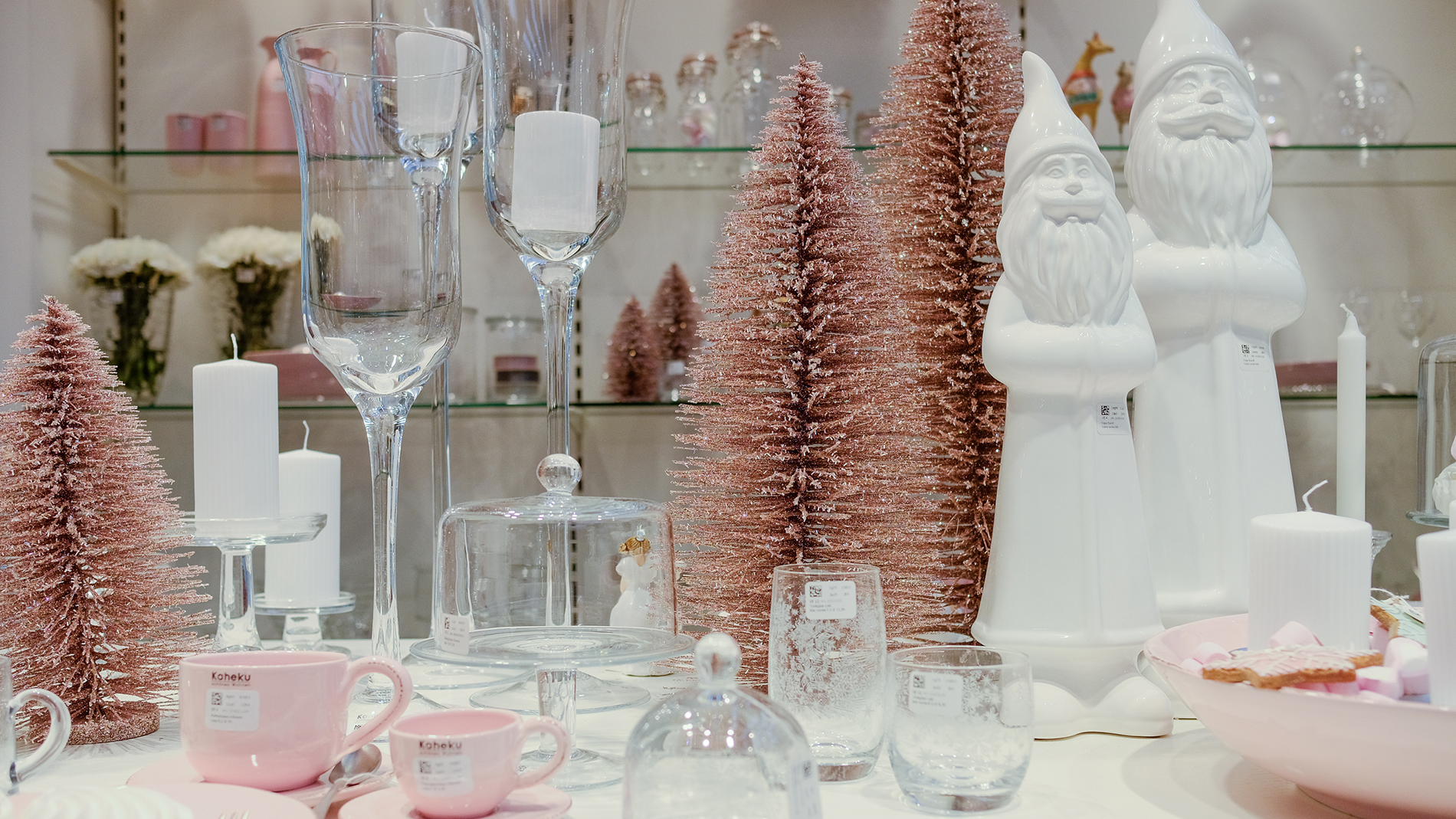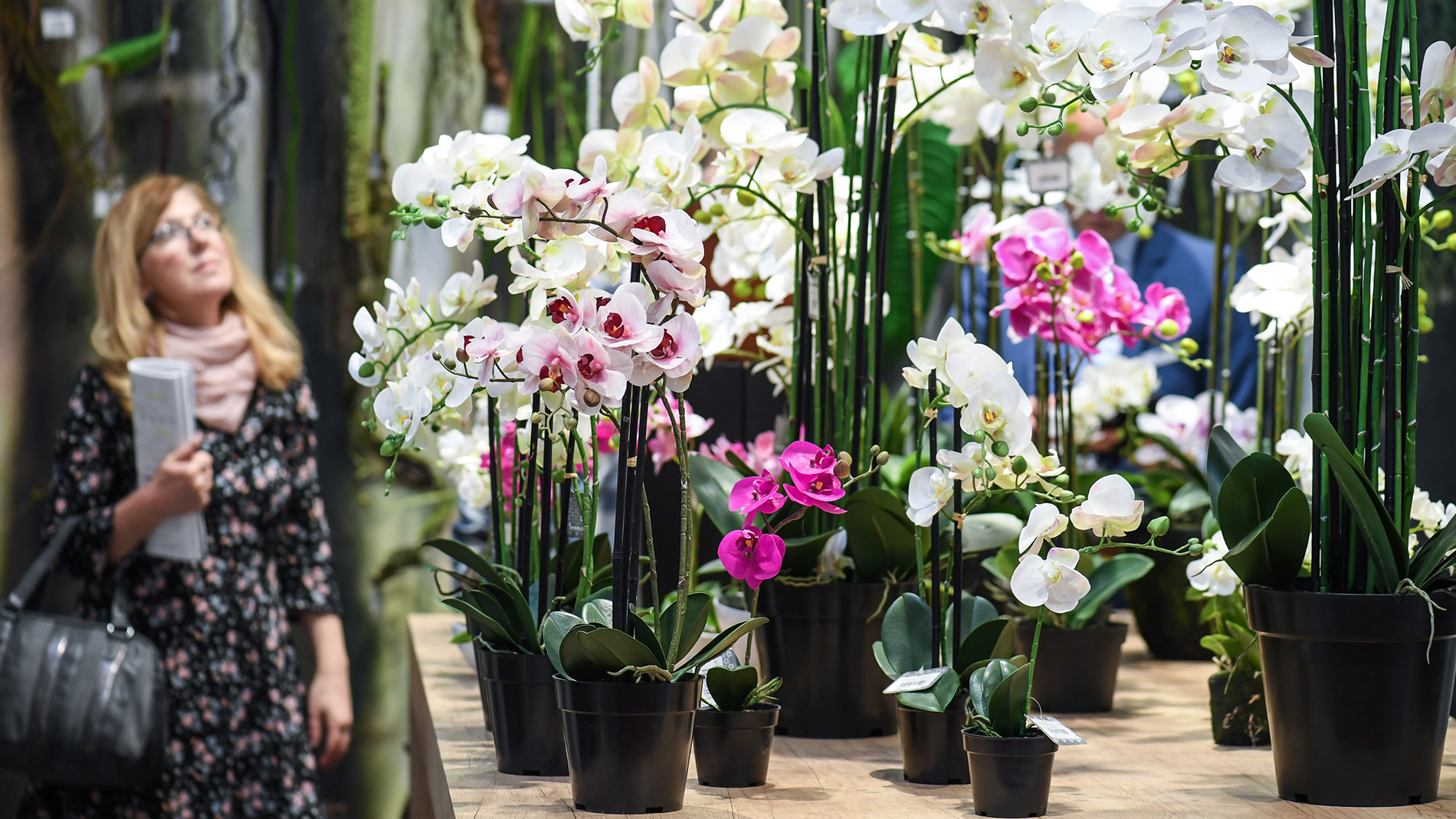 Hall 12.0
Christmas & Seasonal decoration

Centerpiece: Special presentation for out-of-the-ordinary displays in large areas, public spaces, shop windows and shops

Valuable inspiration for specialist retailers, retail chains, department stores, supermarkets, discounters, wholesalers, importers, exporters, mail order companies, online retailers, drugstores, perfumeries and food retailers
The heart of Christmasworld in the newest, most modern exhibition hall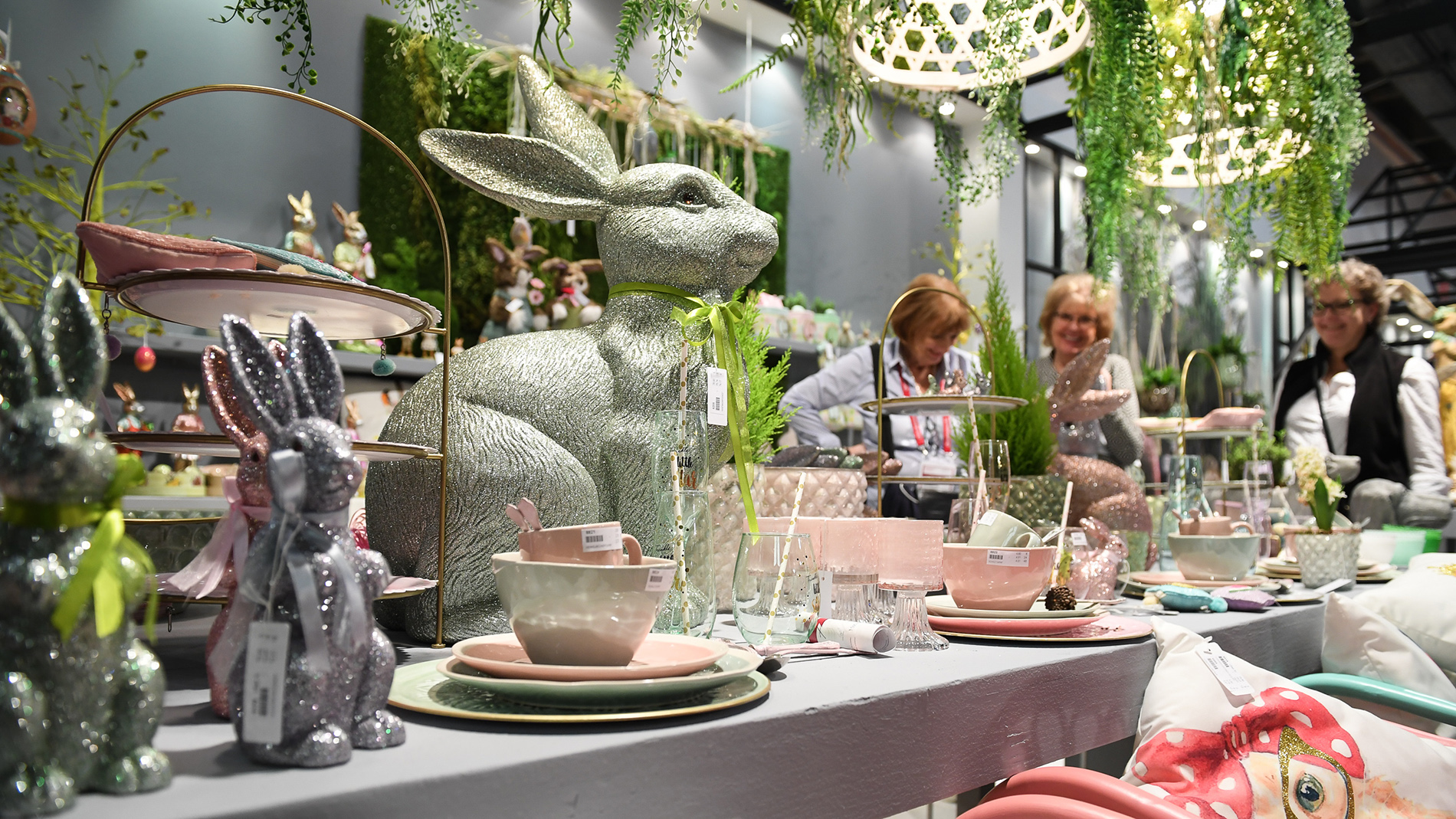 Hall 12.1
Christmasworld International Sourcing
From florists' supplies to seasonal decorations, from Christmas products to lighting – the joint and individual exhibition stands of Asian suppliers cover the entire product spectrum.
Lucrative highlights for the high-volume business
Manufacturers from Egypt, China, Hong Kong, India, Japan, the Philippines, Sri Lanka, South Korea, Taiwan, Thailand, Ukraine and Vietnam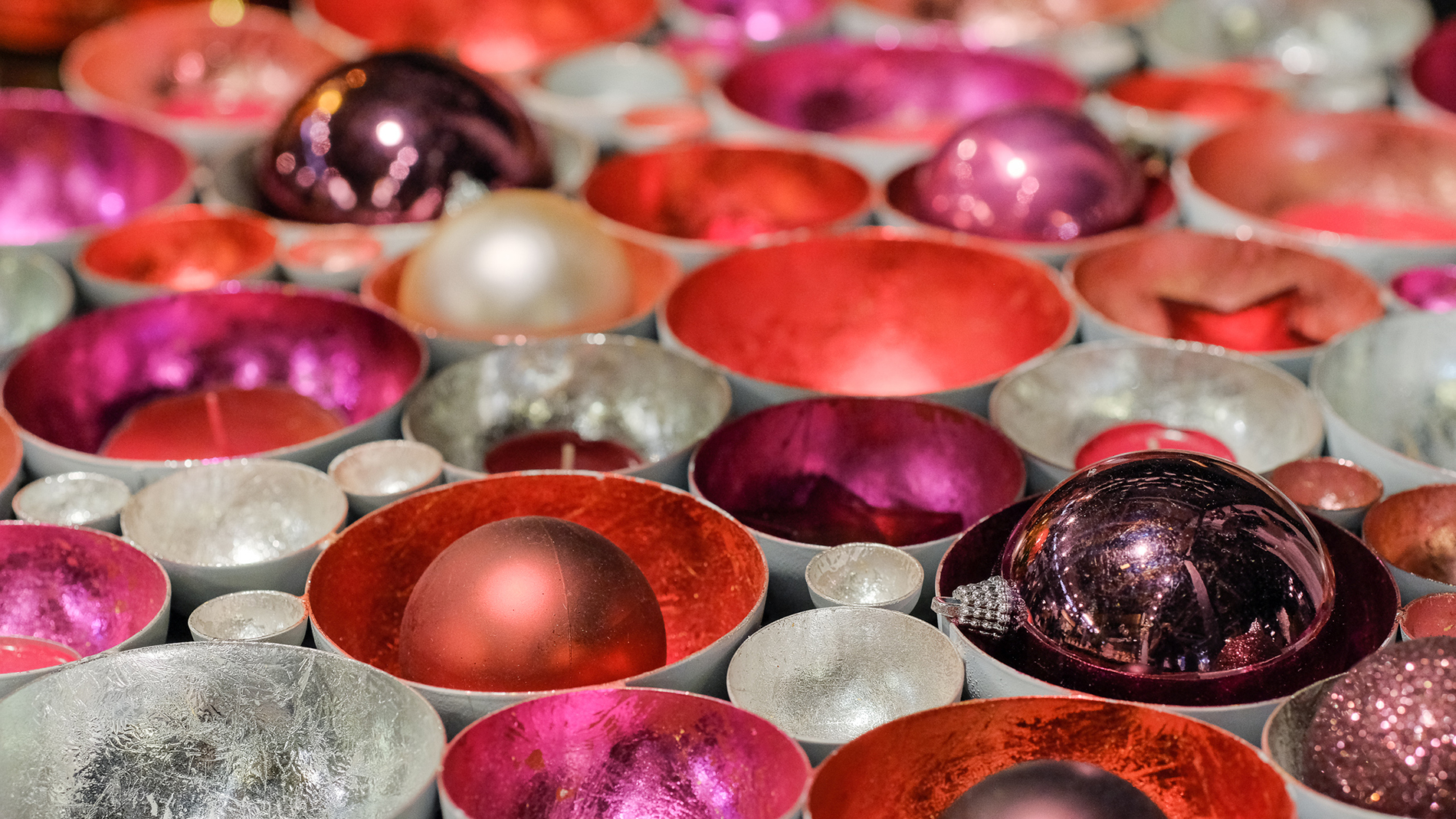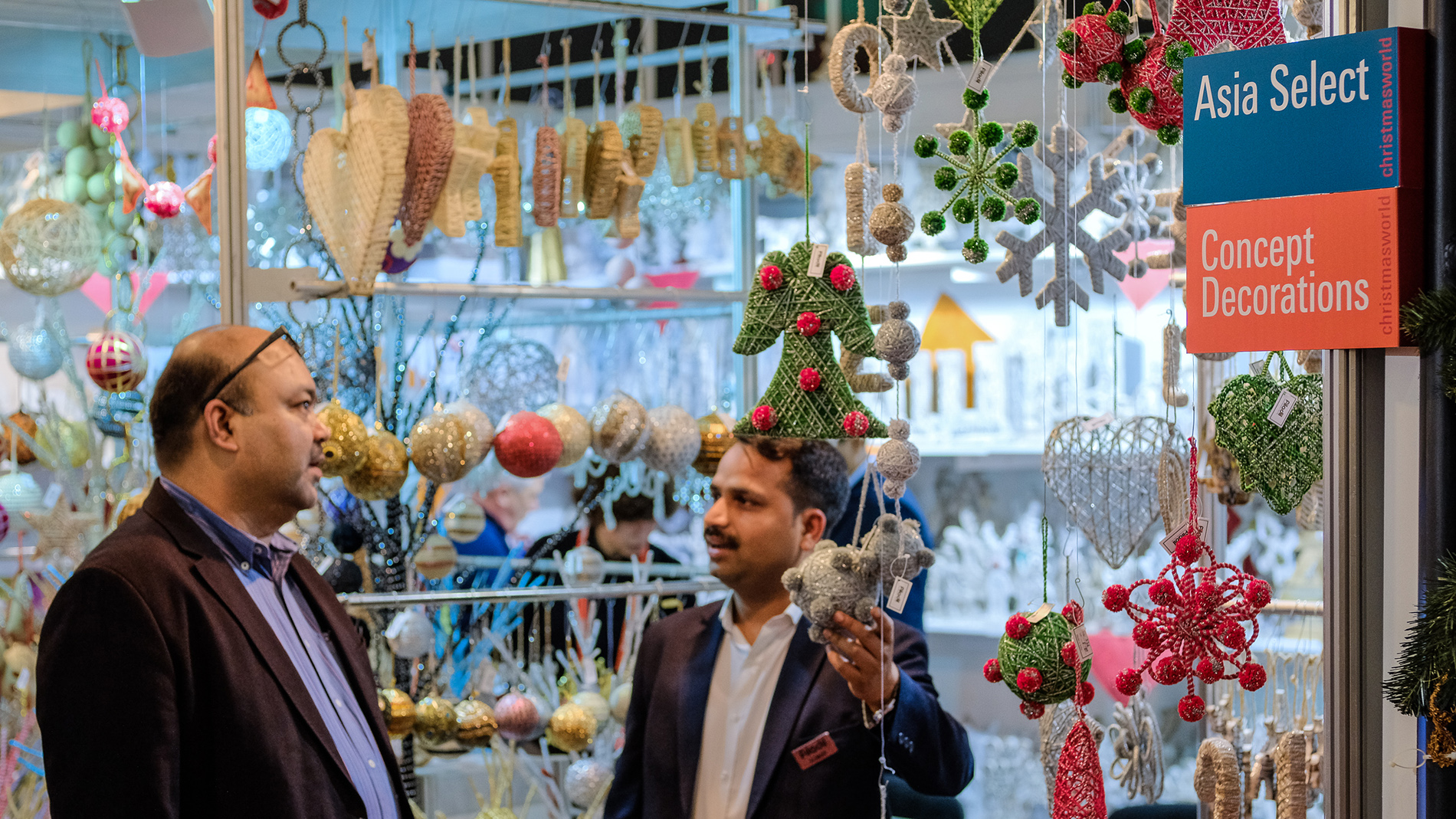 Looking for a place where you can have a little break from the hustle and bustle of the trade fair? On the exhibition grounds there is a selection of restaurants, markets, snack bars and café bars available.
Restaurants & Cafés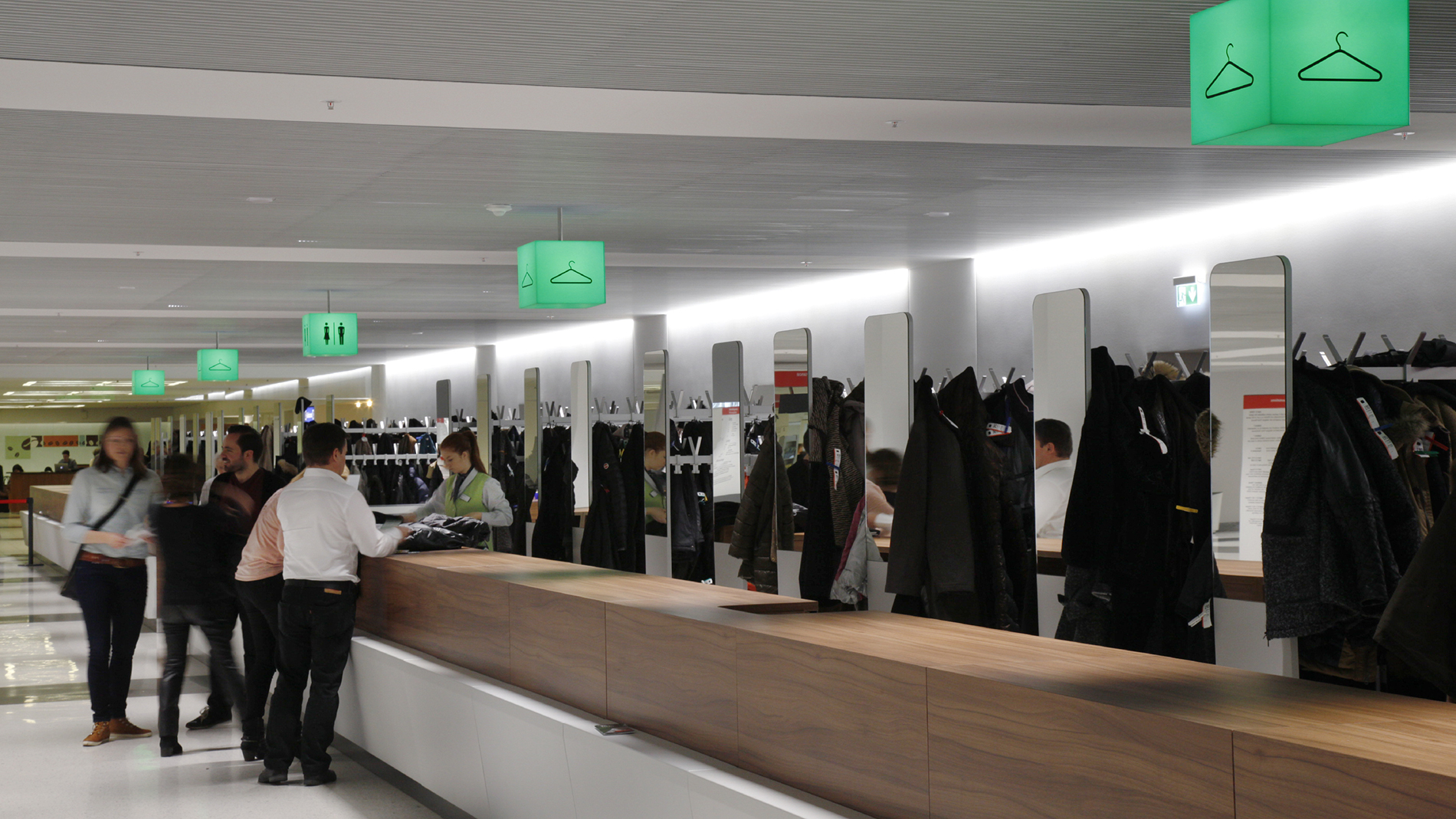 Cloakrooms are located at the main entrances to all halls, as well as the "Portalhaus", "City" and "Torhaus". The cloakrooms are open until 7 p.m. If you come later, you can obtain your garments from the central cloakroom. The central cloakroom is open until 9 p.m. Please follow the signs. There is a charge of EUR 2.00 for items of clothing/for pieces of luggage.
Catholic pastoral care
The Trade Fair Chaplaincy is offerd by the Catholic City Church of Frankfurt and is supported by the Diocese of Limburg. The church center is located in Torhaus level 4.
Muslim prayer room
During the trade fair opening hours you will find the Muslim prayer room in Hall 10.4.