In the sourcing area of Christmasworld and Ambiente, which takes place at the same time, trade visitors will find a unique spectrum of international producers on the biggest sourcing platform outside China.
The multifaceted offer
By holding the two fairs in parallel, a global range of products is bundled from Ambiente Dining, Living, Giving and Working as well as Christmasworld - thus opening up additional, valuable contacts and a maximum degree of internationality for exhibitors.
For years, importers and manufacturers have found reliable and strong partners in the sourcing area for volume business ranging from industrially produced to handmade goods from all over the world - many of them manufactured with sustainability in mind.
Global Sourcing will cover seven hall levels: 10.1 to 10.4 and 11.1 for the Ambiente product groups and 6.2 for Christmasworld.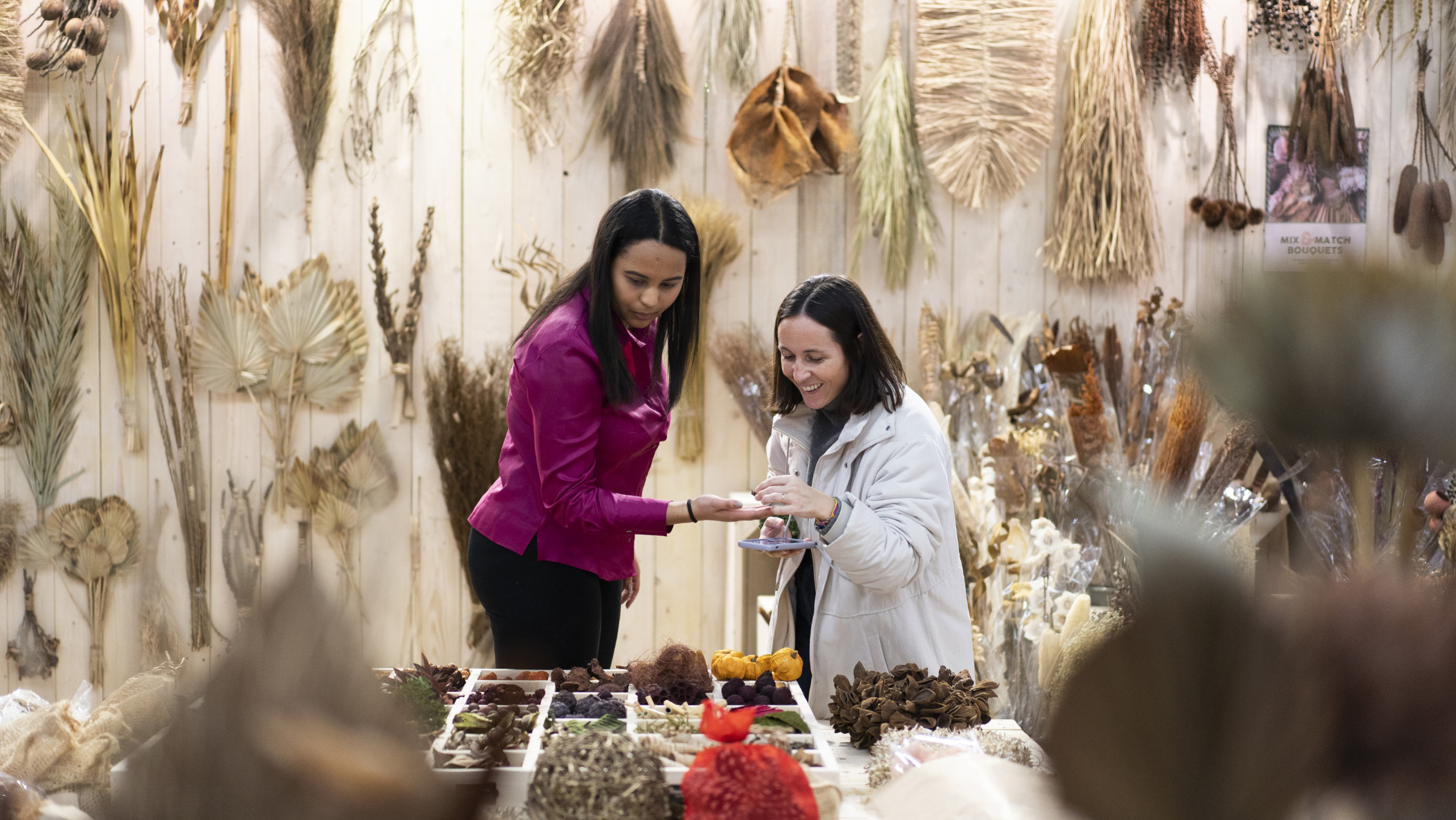 Halle 6.2
Global Sourcing Christmas & Seasonal Decoration: Christmas & seasonal decoration, visual merchandising & light, florists' requisites & garden decoration, ribbons & wrapping, candles, soaps
Hall 10.0
Global Sourcing Office & Stationery: Office supplies, office technologies and equipment, home office furnishing and gadgets, presentation and organisational aids, mailing and consumables, paper & stationery

Hall 10.1
Global Sourcing Home Decoration & Gifts: Gift items, personal and decorative accessories, home and table decoration, wickerwork on natural material, hybrid collections Gift/Home

Hall 10.2
Global Sourcing Table: HoReCa, porcelain and ceramics, table decoration and accessories, kitchen and table textiles, metalware and silver/silver-plated, melamine and plastic tableware
Hall 10.3
Global Sourcing Home & Garden Select: Home concepts, home style decoration, hybrid collections of furniture, lights, textiles, pottery and garden
Hall 10.4
Global Sourcing Home Accessories & Contemporary Crafts: Home accessories, small pieces of furniture, textiles, classic and contemporary living decoration from all over the world, Fairtrade and Ethical Style

Halle 11.1
Global Sourcing Kitchen & Houseware: HoReCa, cutlery, knives, cooking, roasting and baking utensils, kitchen equipment and accessories, bar and beverage utensils, household and kitchen furniture, household and kitchen crockery, household containers, shopping baskets and bags, household articles and appliances, cleaning appliances and utensils, electrical kitchen appliances and machines, melamine and plastic tableware
Inspiration Global Sourcing