Elevate your Business
As the leading international trade fair for seasonal decorations and festive decorations, Christmasworld opens up effective design possibilities for its target groups to surprise customers time and again with new assortment combinations and presentations. Optimised structures and product groups make the current ranges more contemporary and even more visitor-friendly. For new synergies that offer added value.
Register now:
Online event "Future Retail" on 7 July 2022 from 4 to 6 p.m.
Be there when four renowned experts shed light on the future topics of metaverse, sustainability and omnichannel. The keynote speech will be given by Stefan Genth, Managing Director of the German Retail Association (Deutscher Handelsverband e.V.) on the topic of "Retail 2022: Transformation and Repositioning". Register now for the free online event.
Register now
The trade fair for the busiest time of the year
Every year in Frankfurt, Christmasworld presents the latest products and trends for Christmas and all other festive occasions. In addition, it provides innovative concept ideas for decorating large and outdoor areas for wholesalers and retailers, shopping centres and city centres. Other product groups, such as festive ribbons and packaging, ideally complement the existing ranges and open up new perspectives and added value for exhibitors and visitors.
"Frankfurt is the one-stop shop for the global consumer goods industry. This is where the lifestyle of generations is decided and shaped. We thus offer the industry reliability and growth - even in challenging times."
"Christmasworld exploits like no other fair the success factor of experience at the point of sale and focuses on the strongest-selling and most emotional time of the year. As the most important ordering date for seasonal decorations, it offers an attractive product mix - from Christmas tree baubles to light displays for shopping centres and city centres."
Maximum selection: The product groups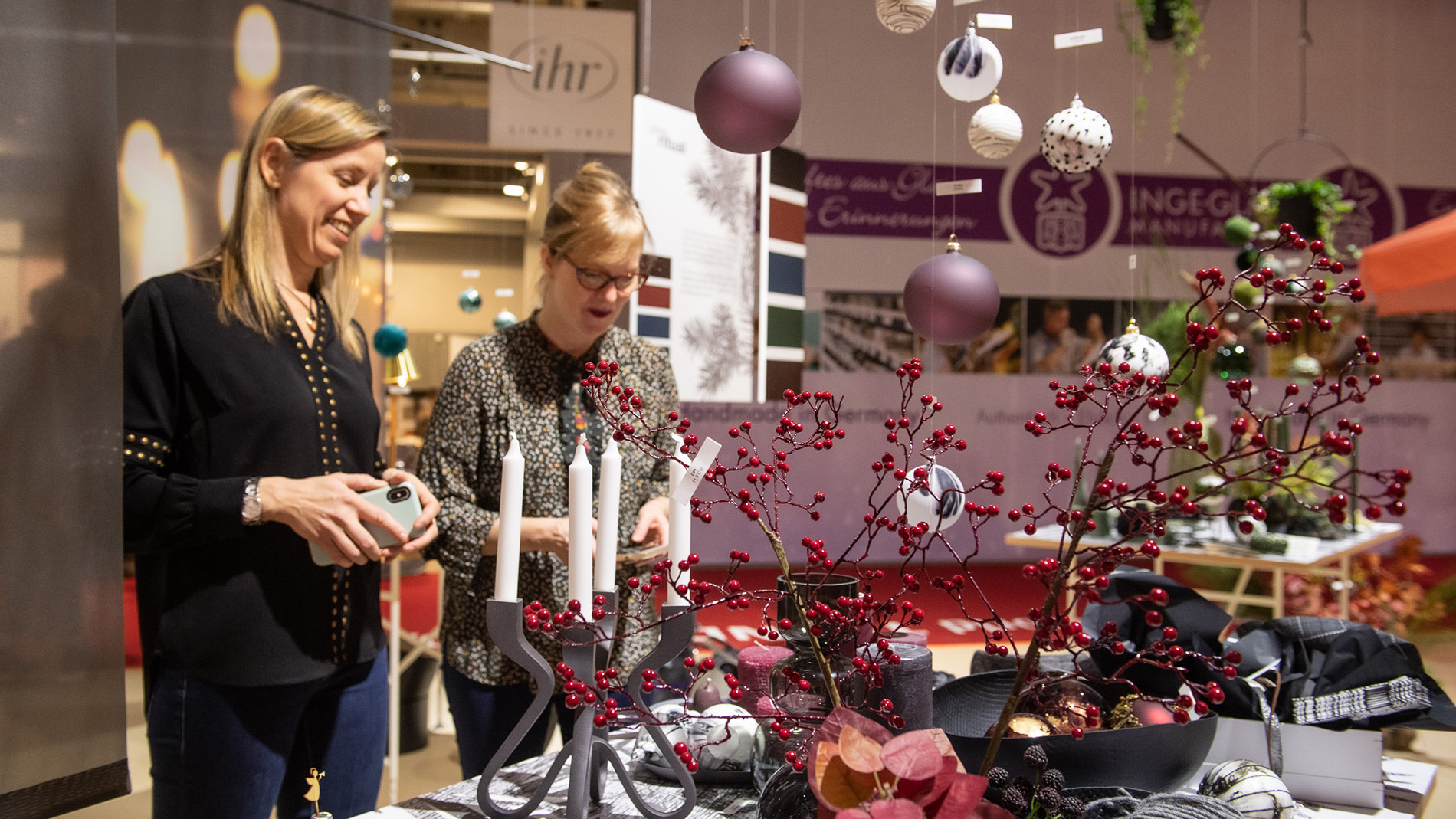 Christmasworld presents the latest decorative products for Christmas and all festivals and celebrations of the year - in other words, "seasonal decoration at its best". Just in time for the start of the new festive season, it offers a immeasurable spectrum of new products and ideas for effective staging at the point of sale.
To the overview