Christmasworld: International Trade Fair for Seasonal and Festive Decorations
Christmasworld is the world's biggest trend and order platform for the international seasonal and festive decoration sector – and therefore the perfect B2B trade fair for a great start to the new business season. Christmasworld in Frankfurt am Main brings together manufacturers and retailers, as well as major commercial buyers from all over the world. Find out more about the complete spectrum to be seen at Christmasworld.
'Rethinking the Holiday Season' recording
Did you miss the free web seminar organised by Christmasworld in cooperation with Fashion Snoops? Or would you like to see it again? If so, you will find a recording of it on Conzoom Solutions.
To the video and further information
This is Christmasworld
The leading international trade fair for seasonal and festive decorations focuses on the busiest and most emotional time of the year. Simultaneously, it reveals the potential offered by seasonal decorations as supplementary driving forces for sales.
Product variety at Christmasworld
More than 1,080 exhibitors from 45 countries offer a unique spectrum of new festive and seasonal decorations – whether for consumers at home or large-scale applications in shopping centres, cities, hotels, etc. All halls are organised for specific target groups so that buyers are able to go directly to. Our product variety: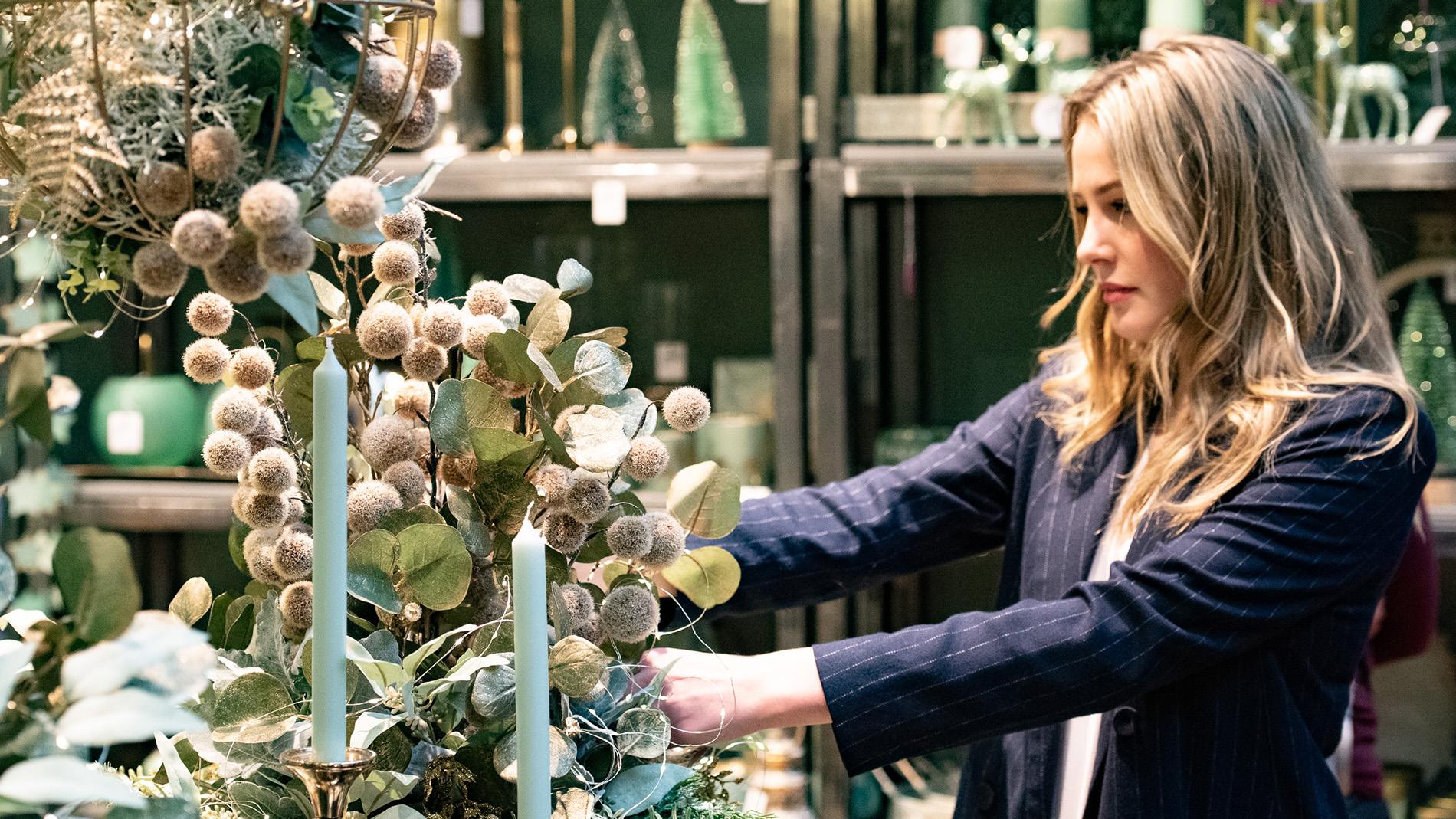 Christmas & Seasonal decorations
Visual merchandising & Light
Florists' requisites & Garden decorations
Candles & Fragrances
Ribbons & Wrapping
Christmasworld International Sourcing

Profit from: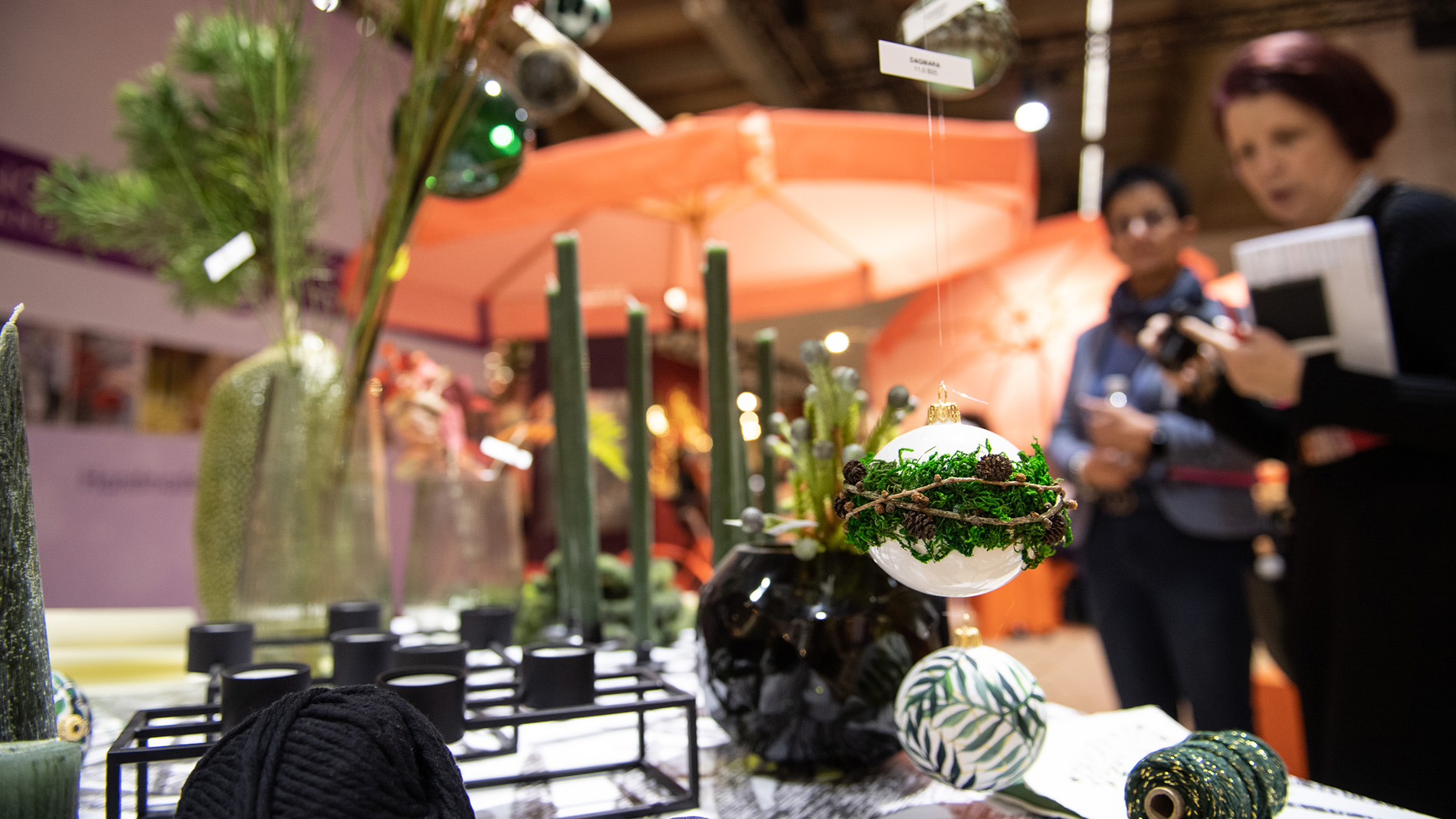 an unrivalled overview of the market with the world's biggest spectrum of seasonal and festive decorations
the latest trends for Christmas and all festivities of the year
fresh insights into future-oriented trend show, special exhibitions, expert lectures and workshops
an inspiring exchange of information with manufacturers, experts and colleagues from all over the world
valuable ideas for supplementary product lines from the concurrent Paperworld and Creativeworld trade fairs.
That's what exhibitors say:
'Once again, the quality of the buyers was very good this year, and they included many export visitors. Cyprus was here and the United Arab Emirates - buyers from countries that we wouldn't expect for a start. That's exciting.'
'We were very happy with the numbers of visitors, and the hall was also very well attended. At Christmasworld, you meet the most important wholesalers in the field of home accessories. The fair is established. It's a 'must do' and also an essential for attracting new customers.'
'The decision-makers come to Frankfurt, and they are also able to plan and order straightaway. On the third day, we've already achieved a double-digit percentage increase compared with last year. In simple terms, the quality and internationality of the trade visitors is very high at Christmasworld.'
'The atmosphere at Christmasworld is good and, in terms of internationality, it's exceptional. New customer business was also exactly what we wanted. We are pleased.'
'Our stand was full the whole time and we were constantly busy, so of course we're very pleased with the way the fair went. Our new product, in particular, – biodegradable decorations made from sugar cane – went down really well with the customers.'
'Christmasworld continues to be the most important trade fair for their sector, and it's definitely the most important for our Christmas trade. This is where we take our orders.'
'This is the second time we've exhibited at Christmasworld and again we're very pleased – both with the level of existing clients who came to us and also the number of new customers. In particular, we've been able to acquire new customers on an international level. The fair meets our expectations.'
Impressions of Christmasworld 2020