So you are perfectly organised! We have summarised all the important information for your visit to the fair, such as tickets, admission prices, the exhibition grounds and valuable tips for your journey.
Save the Christmsworld date with one click in your Outlook calendar.
Product groups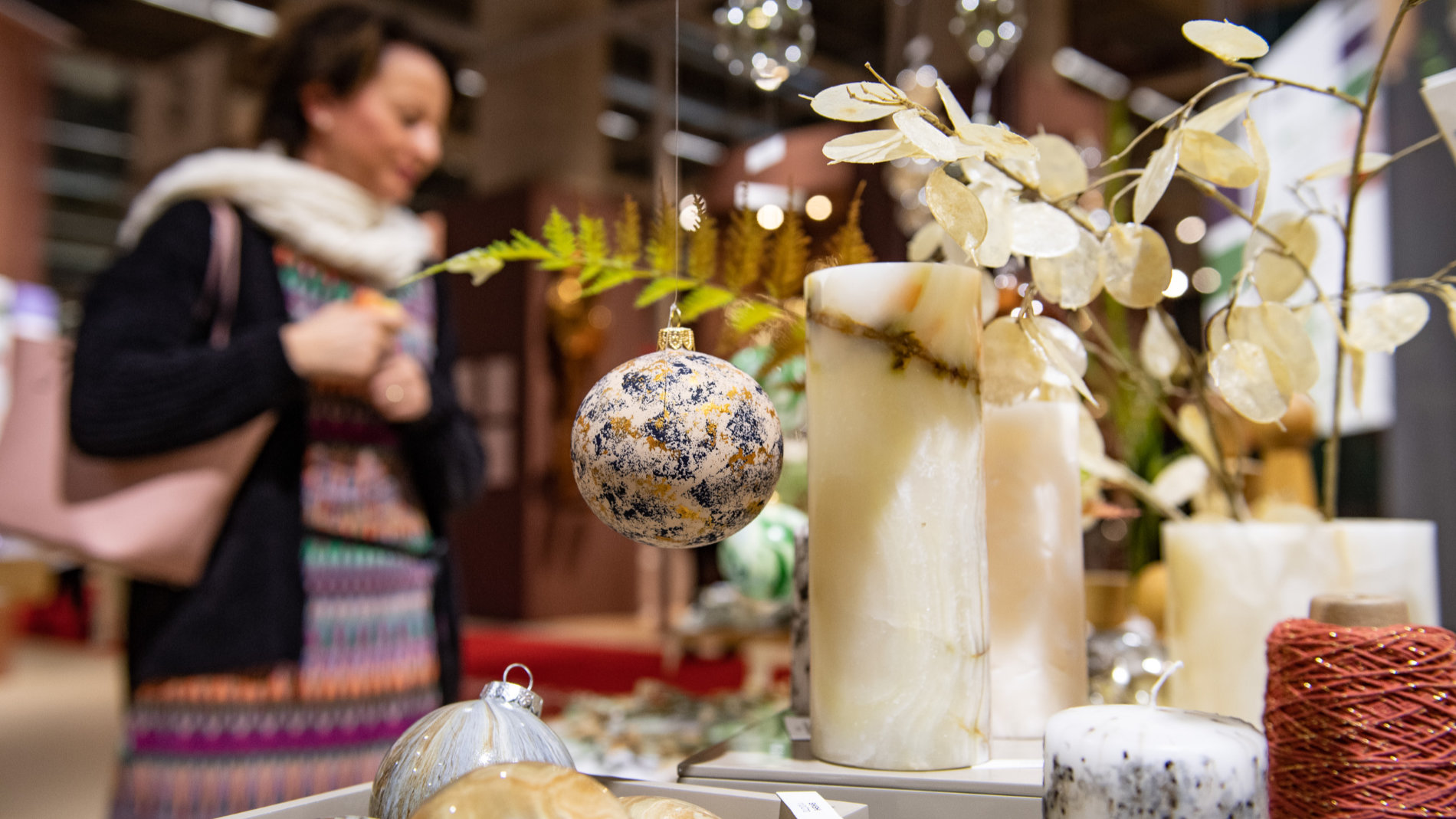 Start Christmasworld well prepared. Here you will find an overview of the Christmasworld product groups for your orientation.
Product groups
Exhibitors & Products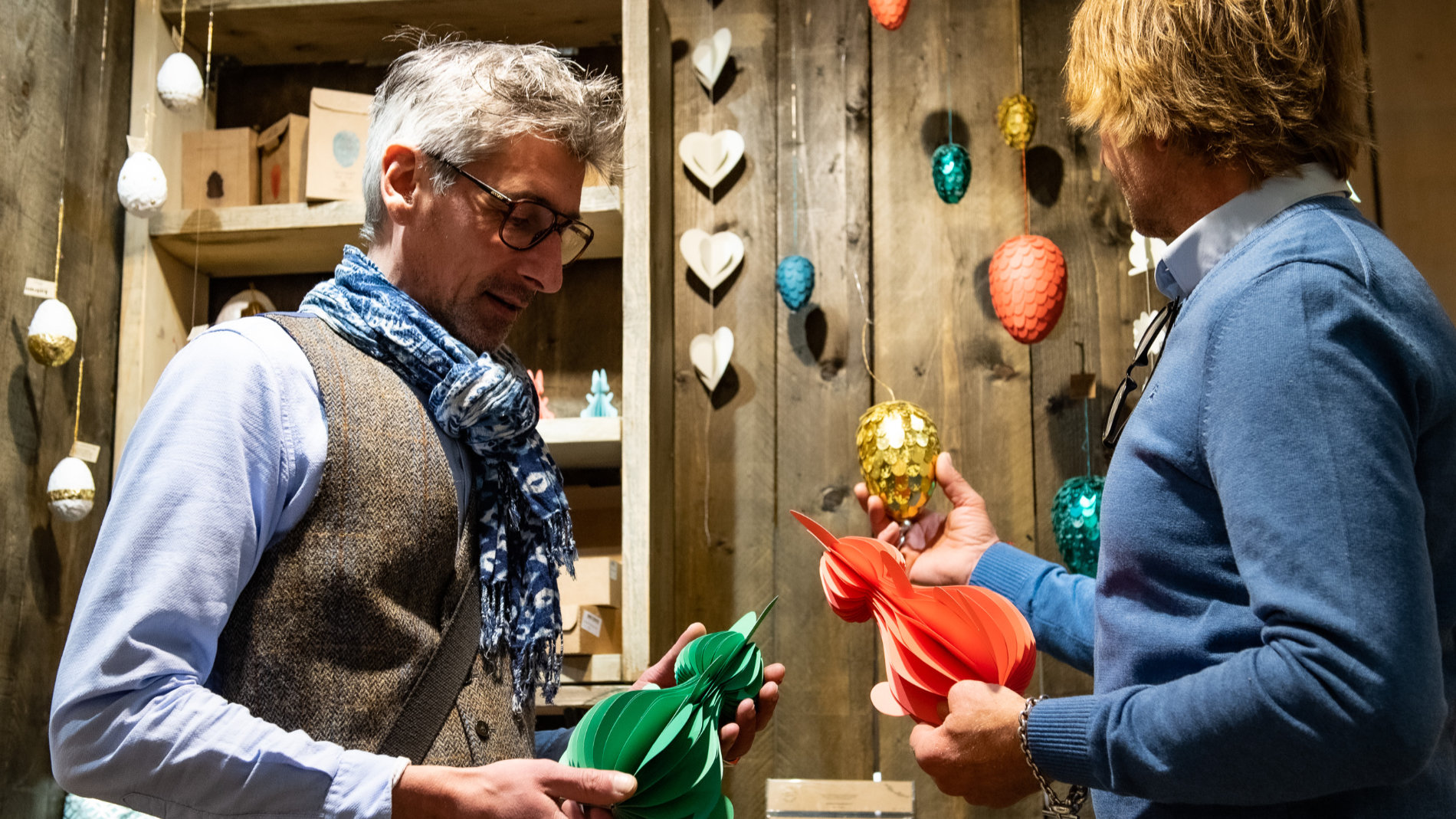 Get an overview of who is exhibiting at Christmasworld. The exhibitor and product search for Christmasworld 2023 will be available from mid-October 2022.
Exhibitor and product search 2022
Tickets & Admission prices
Please note: the fair is open to trade visitors only and private visitors are not admitted. Cash sales and sample hand-outs are not permitted.  
We recommend that you purchase your ticket in advance online in our ticket shop.
Please note that there will otherwise be waiting times on site and that only cashless payments can be made at the cash desks.
The day ticket also entitle you to visit the Ambiente (3 – 7 February 2023) and Creativeworld (4 – 7 February 2023) on site and to access to the digital platform during the entire event period.
Admission prices to Christmasworld
1-day ticket*
Online ticket
EUR 28.-
Onsite (cash desk)
EUR 37,-

Reduced 1-day ticket (Students, online ticket)**
EUR 16,-

Season ticket*
Online ticket

EUR 52,-
Onsite (cash desk)
EUR 69,-

Digital Extension***

EUR 20,-
* Your Christmasworld Ticket includes the use of the Digital Extension free of charge.
** Pupils / students: We reserve the right to check legitimation on site. Please have appropriate proof ready.
*** Only valid for participation in the Digital Extension and not for visiting the fair on site.
All admission tickets (except complimentary tickets and season ticket Christmasworld Digital Extention) include free travel to and from the Frankfurt trade fair throughout the entire network of the local transport services operated by the RMV public transport association. The ticket must be available in printed form.

Gift tickets must be exchanged for an admission ticket in the Christmasworld Ticket Shop to be valid for free use on the RMV public transport network. Please note that online tickets only entitle the holder to free use of the RMV public transport services in combination with a valid ID or Passport.
To RMV Website
Overview of the exhibition grounds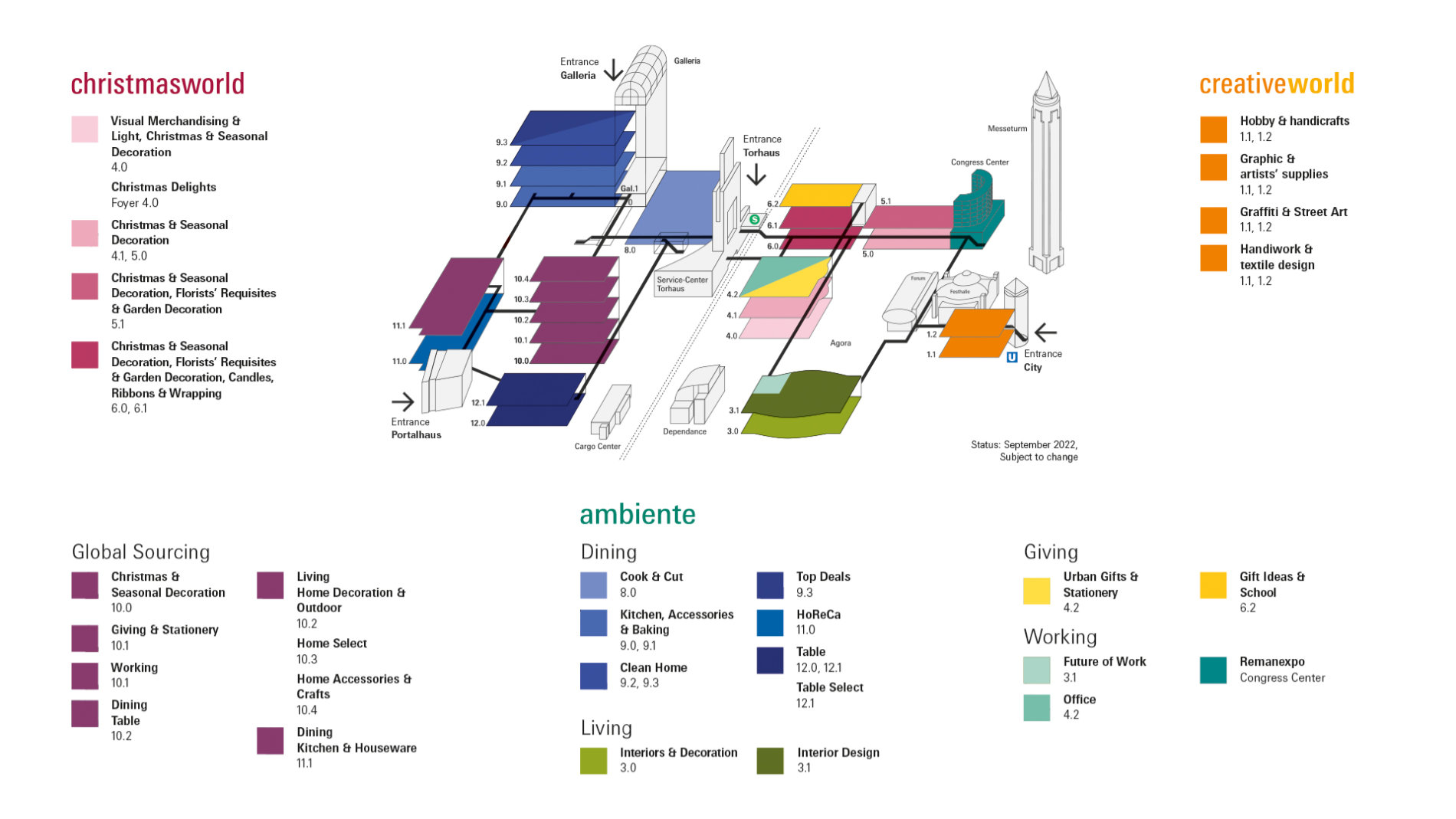 Get an overview of the exhibition grounds. Here you can download the site plan as well as all information on the hall layout, cloakroom, restaurants, snack & café bars, markets and the prayer rooms.
Exhibition grounds