At Christmasworld, international retailers will be able to experience what colours, shapes and designs will be in vogue for Christmas decorations in the future. The Trend Area offers a unique overview of the exhibitors' new products, which will be presented by the trend bureau bora.herke.palmisano in three exciting trend worlds.
Trends 23+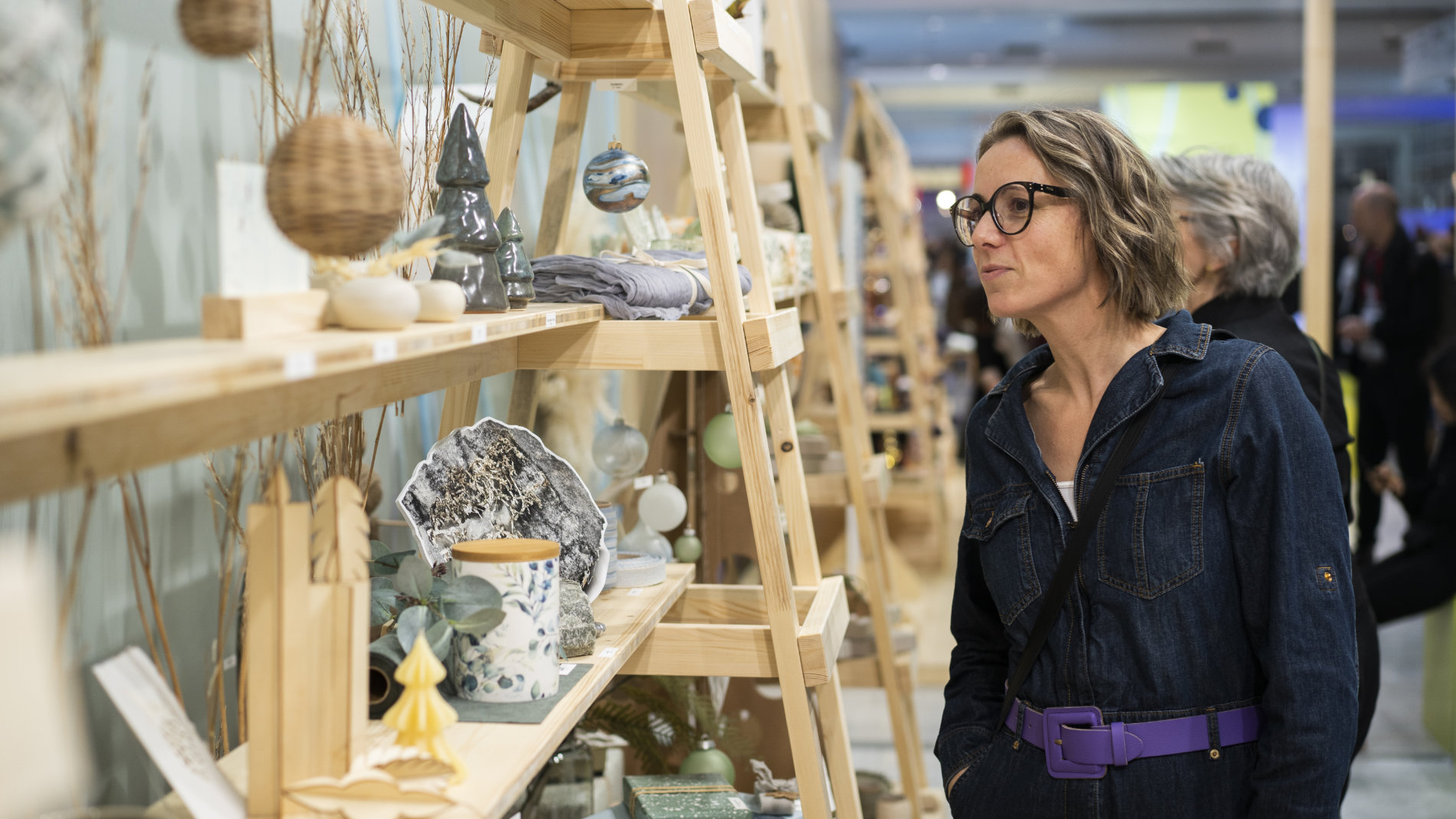 The Christmasworld Trends 23+ offer an overview of new products from the sector for seasonal and festive decorations. This time, they are focusing on classic and, at the same time, surprising designs as well as natural, sustainable decorations.
"The signs are noticeably pointing to a new start. In our research, we have found powerful living themes – what they all have in common is a close connection to people, their feelings and their experiences."
unknown beauty_strange + gracious: focus on the unexpected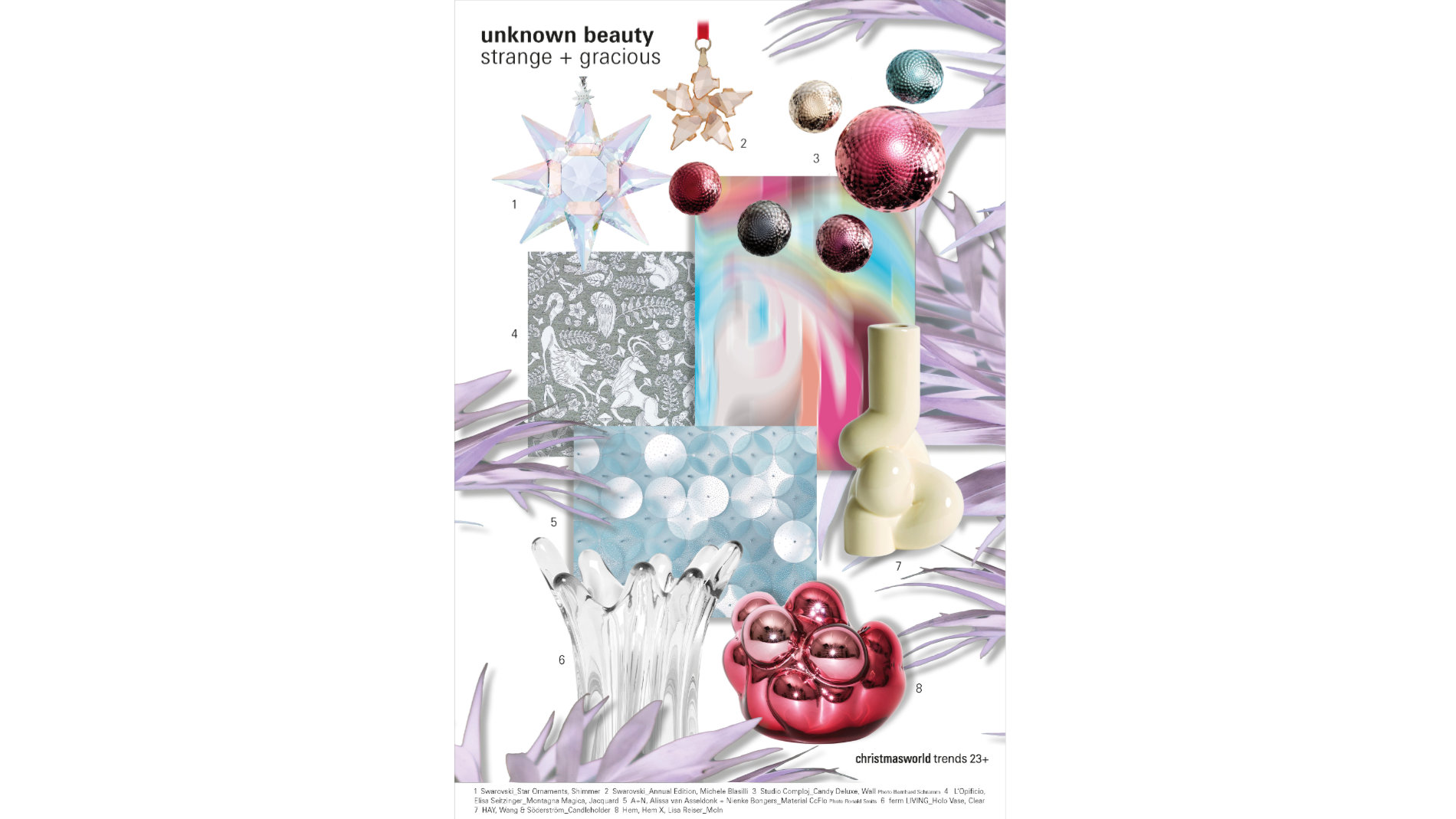 Unexpected decorations and strange shapes are in the foreground. Situational patterns, environmental reflections and the play of light and shadow create remarkable visual effects. Often the surfaces are metallised, pearlescent or the objects show iridescent mirror surfaces, engravings and flowing colour effects.
In the colour range, extravagant colours such as azure blue, peach, magenta or wine red alternate with lovely, gentle nuances in sky, lemon, grey and silver.
calming nature_careful + pleasant: calm vitality and nature-loving minimalism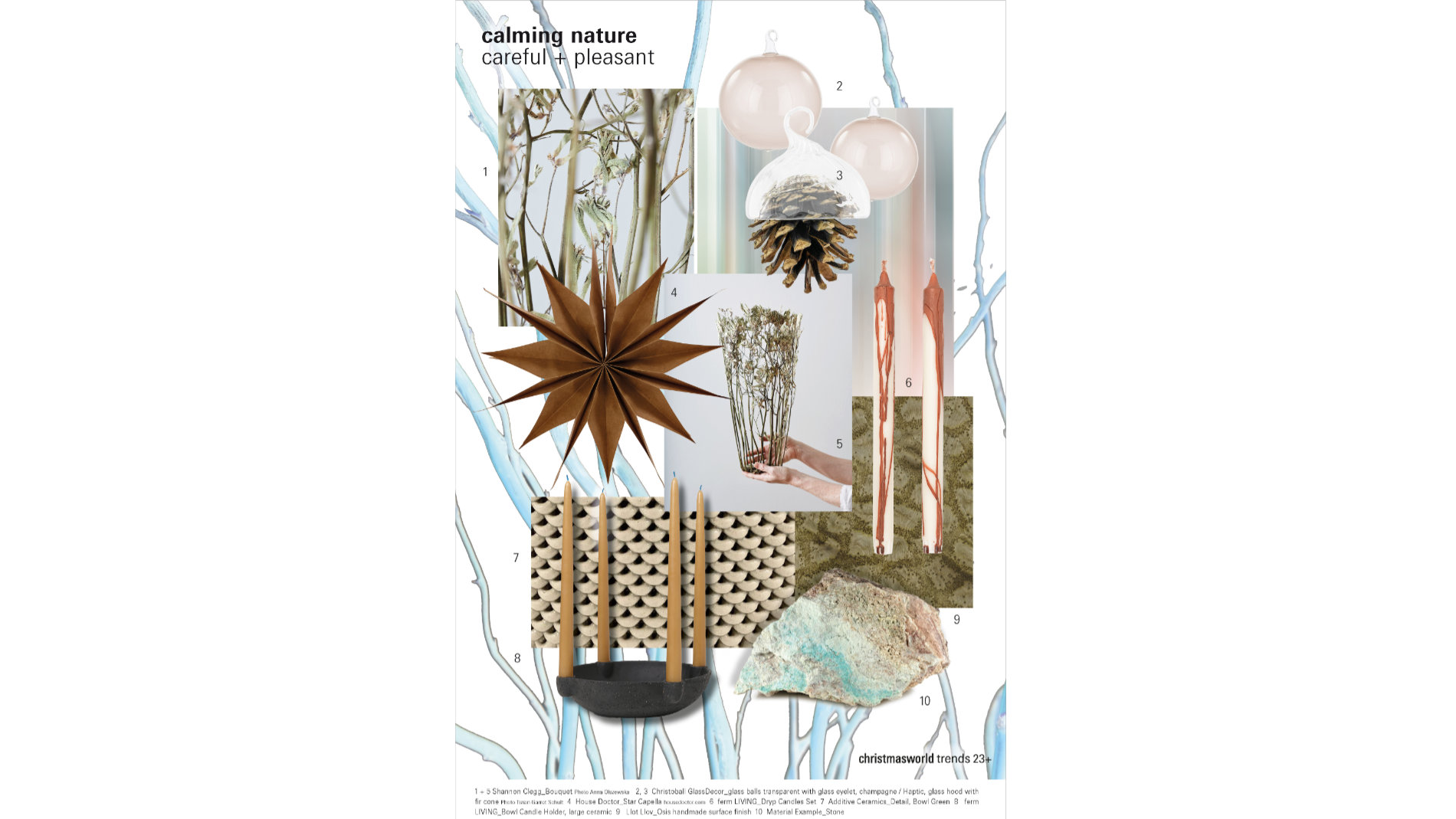 The designs show a lively connection to nature and revolve around life cycles and transience. With creativity and sustainable thinking, they increasingly dissolve the boundaries of art, craft and technology. Plant and geological designs, for example of rocks, minerals and rough stones are typical here.
The colour palette starts with three cooler shades – inspired by lichen, mountain lake and raw malachite. This is followed by neutral gradations from white sand to stone grey and dark rock. Three warm tones like moss, a woody rose tone and a mild rosé nuance complete the natural colour harmony.
lasting ideas_passionate + evocative: Decorations with a clear design statement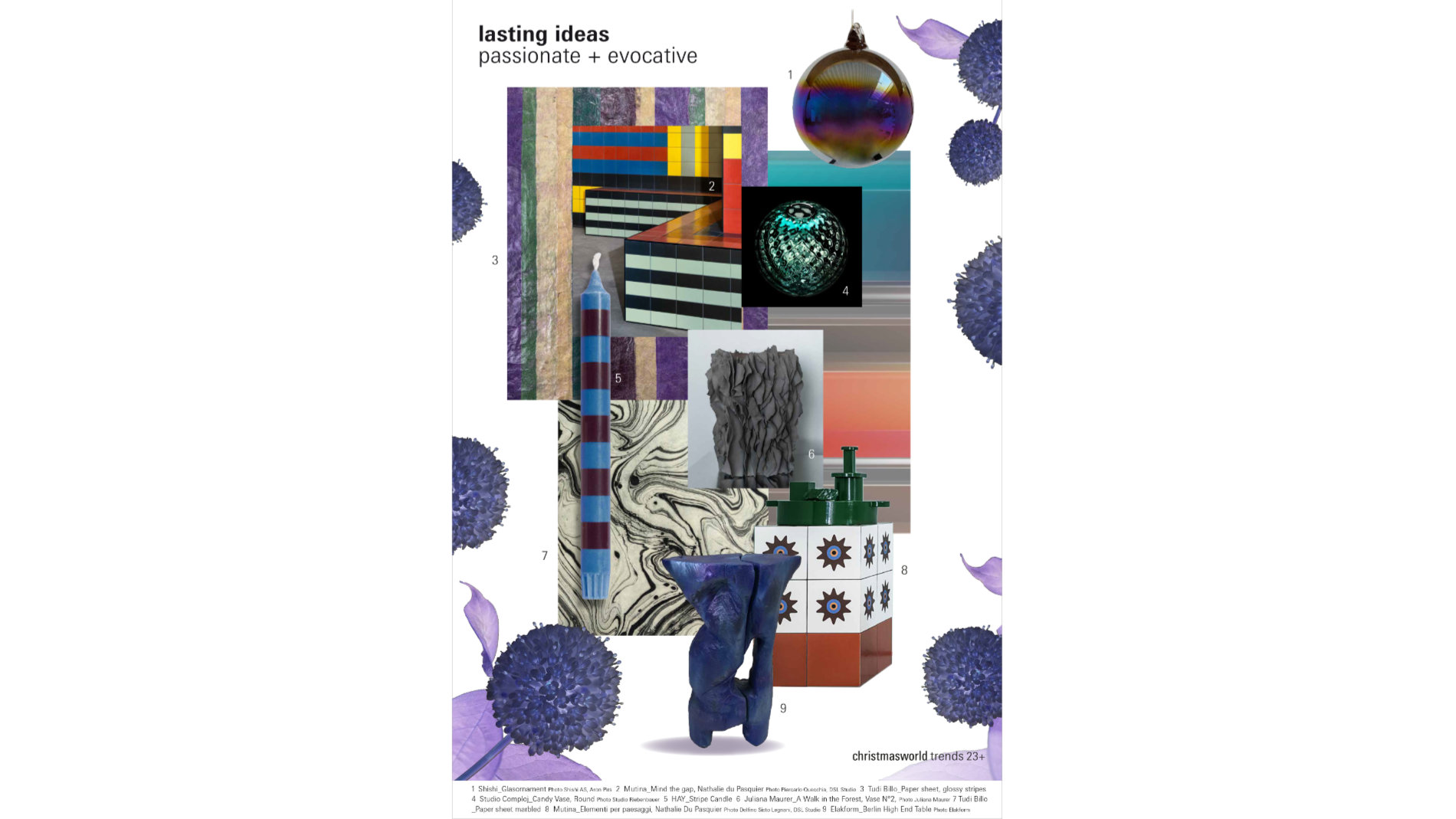 Designs with a striking character, striking geometry and concrete shapes define the image. Craftsmanship, a great manufacturing heritage and industrial know-how come together. Geometric shapes such as circular discs, cones and squares complement the typical sphere as Christmas ornaments. For the surfaces, marble grains and wood structures as well as moirée effects are graphically implemented. With grid, line and relief structures, glass balls become year-round decorations. The principle of monocolour and at the same time stripes, from clear-elegant to flowing-subtle, are important design elements.
Intensive colouring refines the objects. Petrol and blue nuances dominate the cool range, while orange-red, violet and ochre set warm colour accents. In between, the neutral, metallic tones of pewter, iron and bronze-grey mediate.
The trend scouts: bora.herke.palmisano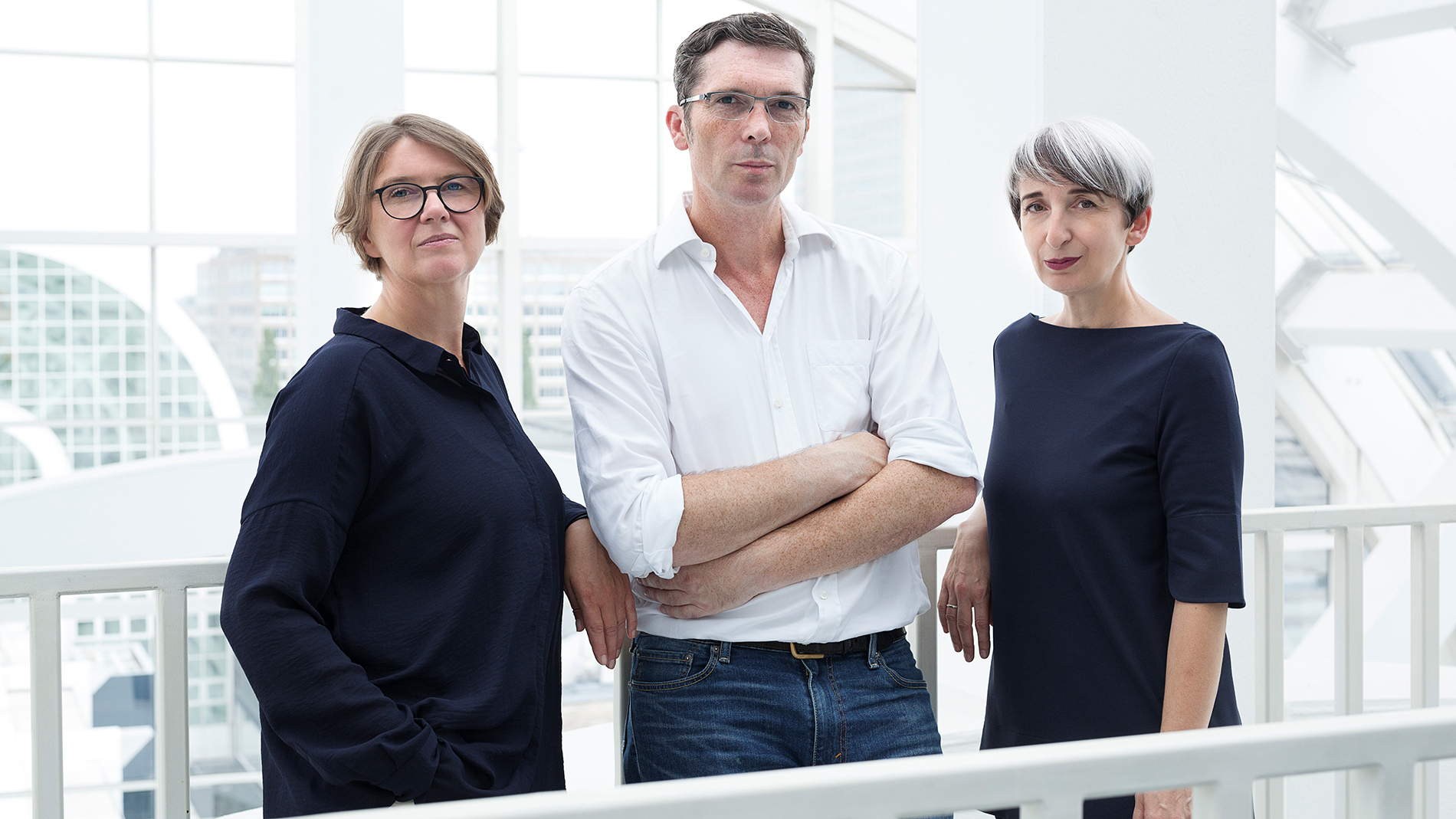 Designers Claudia Herke, Cem Bora and Annetta Palmisano from the design studio bora.herke.palmisano analyse international trends in fashion and art, interiors and lifestyle for Messe Frankfurt. In the Trend presentation and in the Trend brochure, they illustrate the stylistic currents of the coming season in an approachable and market-related way.
Here's something else that may interest you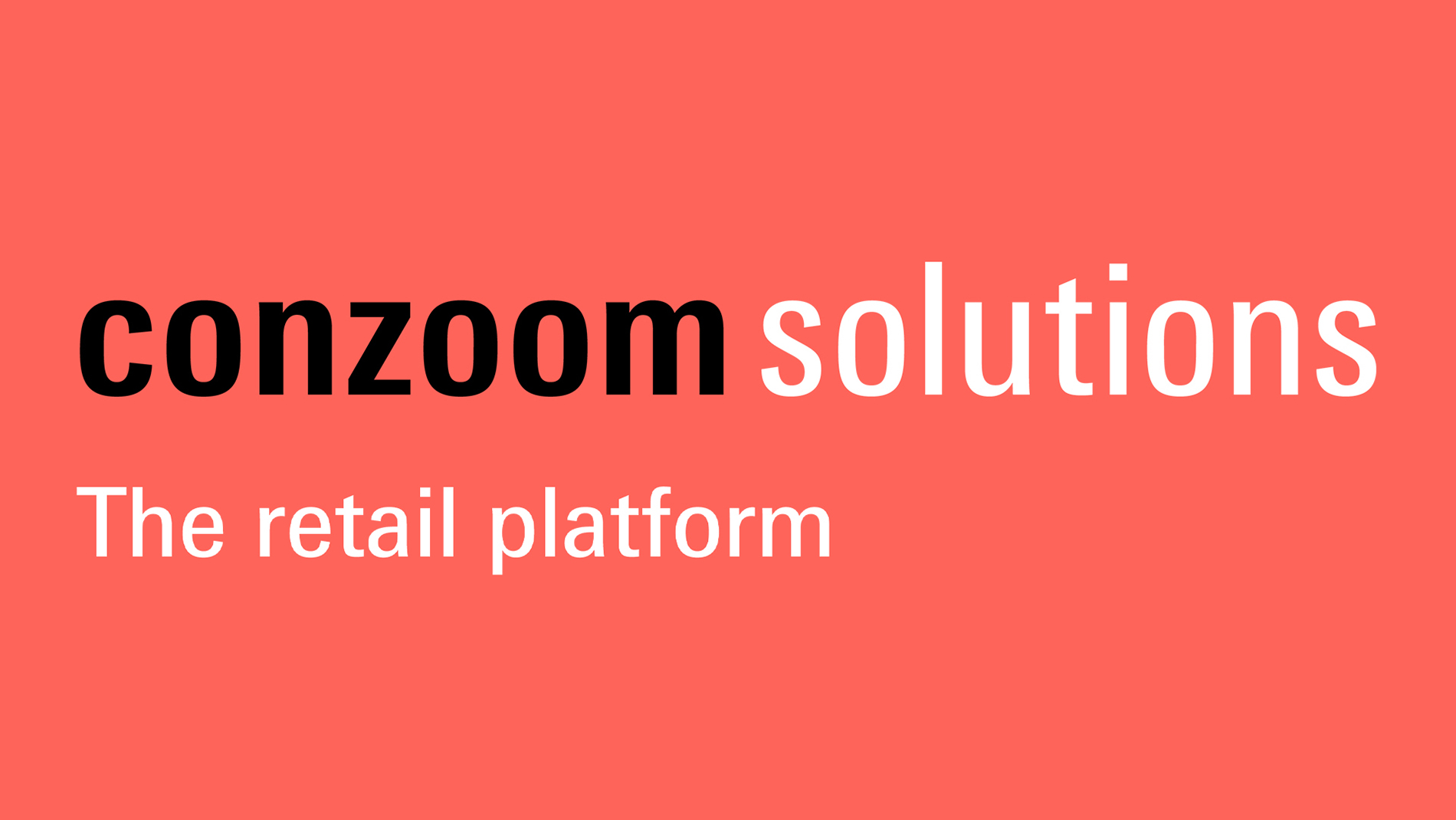 Further presentations can be found on Conzoom Solutions, the retail platform: