As the world's leading trade fair for festive and seasonal decoration, Christmasworld in Frankfurt am Main exercises a magnetic power of attraction on top buyers from the wholesale, import / export and retail trades who make their way to Frankfurt am Main to place their main orders for the year. Discover the most important facts and figures about Christmasworld here.
The Christmasworld product groups
Christmasworld presents the latest decorations for Christmas and all festivals and festivities of the year. In a nutshell, it shows 'Seasonal decoration at its best'. Held at the beginning of the new festive season, Christmasworld offers an overwhelming portfolio of products. From atmospheric Christmas decorations, via seasonal and indoor / outdoor decorations for different occasions of the year, to impressive shop-window and large-scale decorations for city centres, shopping malls and hotels, the coming trends and new products are to be seen annually in Frankfurt.
Christmas & Seasonal decoration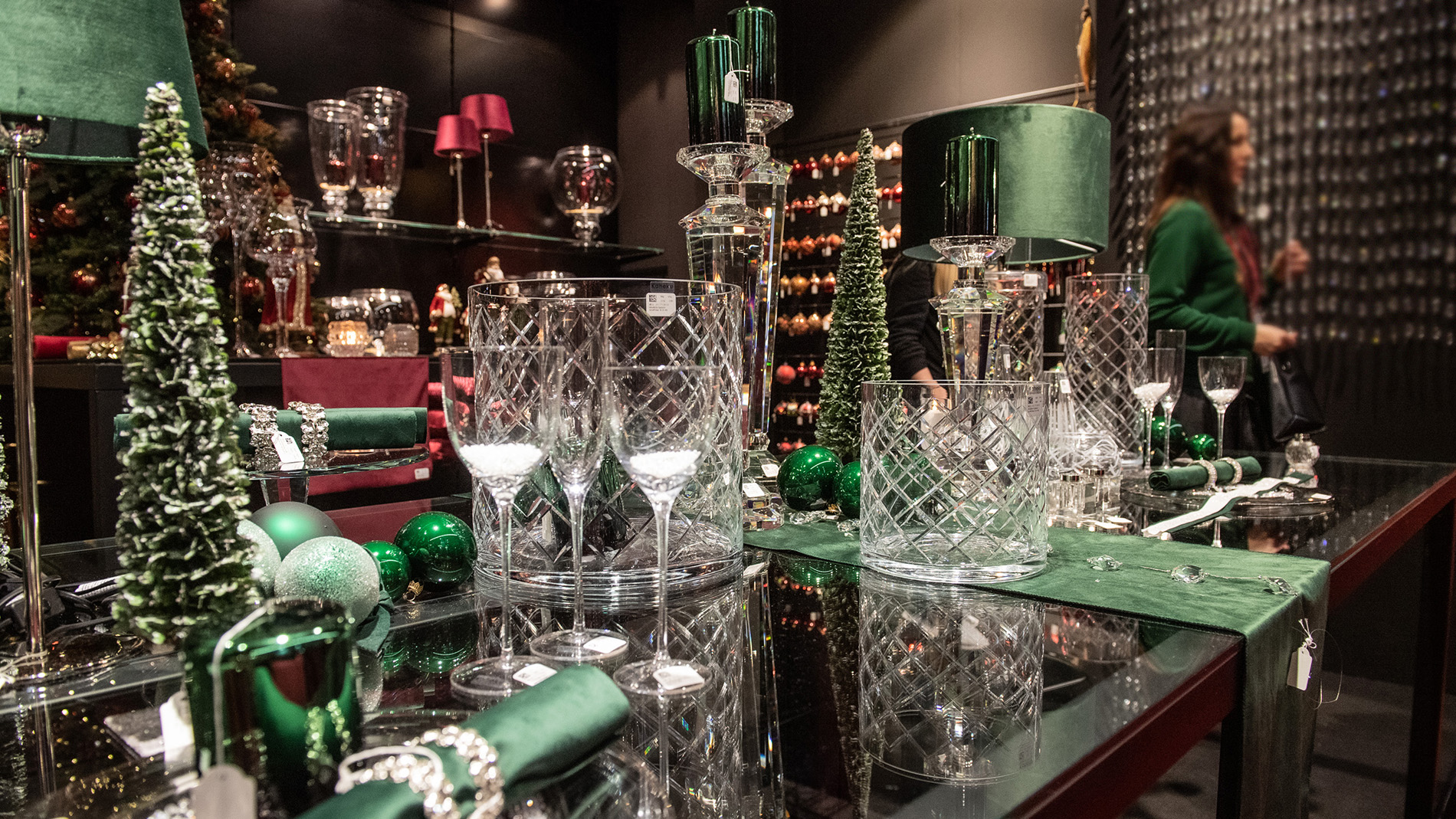 Whether Christmas, Easter, baptism, communion, confirmation or weddings, Valentine's Day, Mother's Day or birthdays, Halloween, barbeque or spring, summer, winter the various seasons and festivals can only be celebrated properly with decorative accessories and textiles. It's time for some new window dressing to attract customers into the shop. Here you will find decorations for Christmas and all other celebrations. Here you will find decorations for all celebrations.
Visual merchandising & Light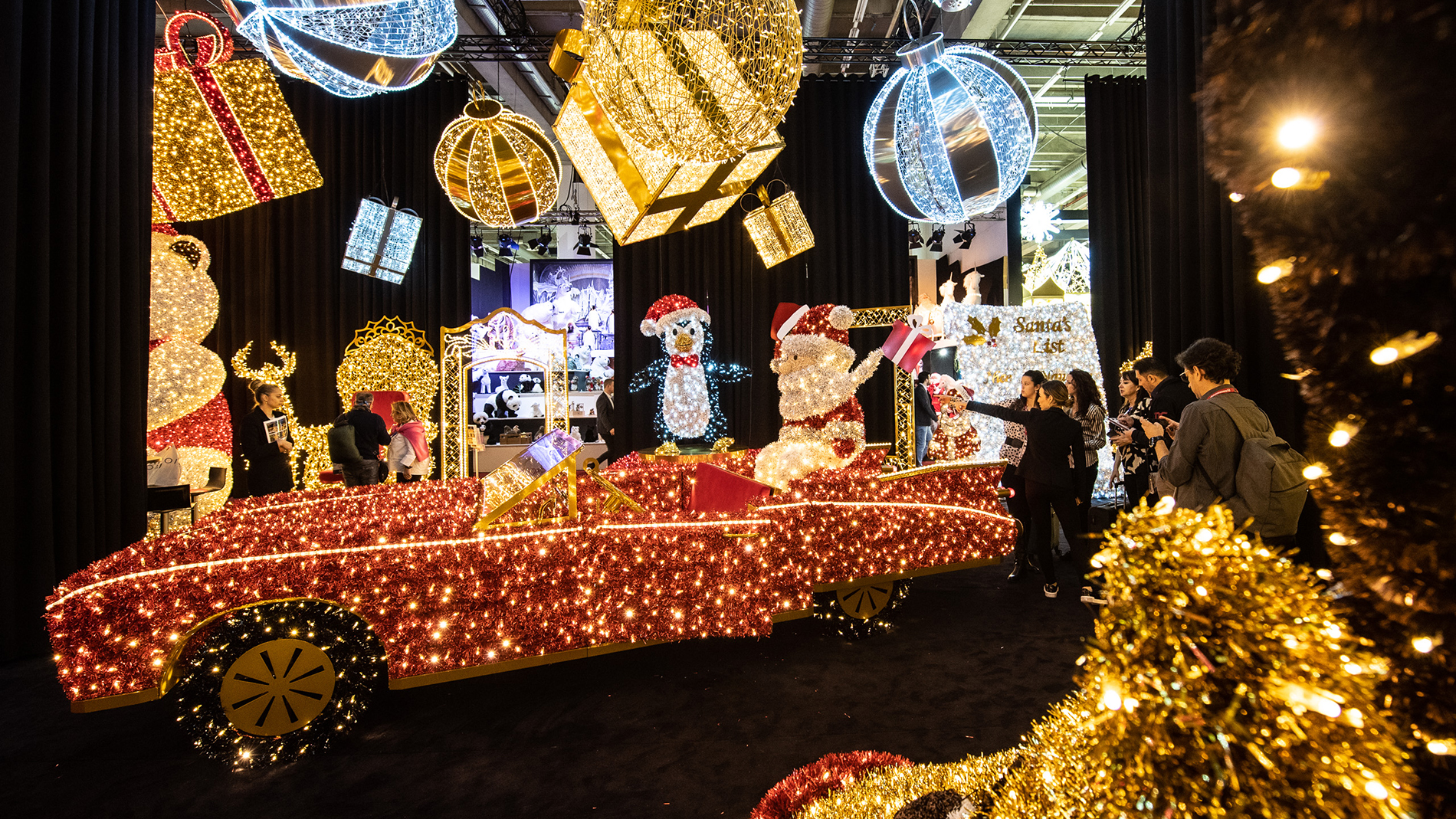 In the dark winter months, there are unlimited opportunities to use ultra-modern, energy-saving LED technology, as well as multi-faceted Christmas and decorative lighting for the home and garden. At Christmasworld, shops and cities that want to stand out from the crowd will also find eye-catching shop-window and in-shop decorations, including moving figures and indoor and outdoor lighting. After all, it's the first impression that counts for whether customers want to discover more or not.
Florists' requisites & Garden decorations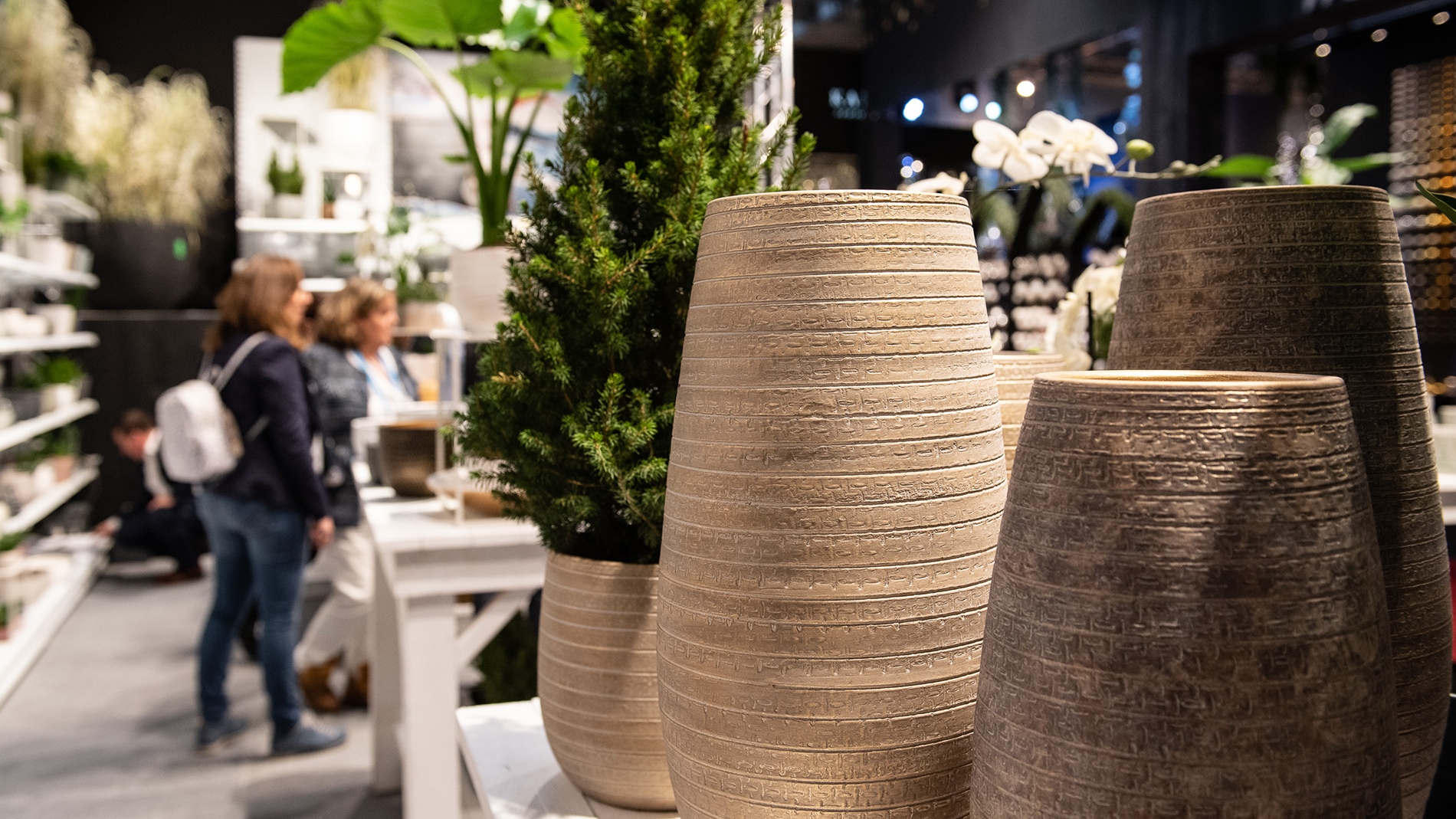 All year round, flowers set attractive accents in the home, shops, hotels and public building. Buyers will find a broad selection of creative ideas and materials for artificial flowers / plants, artificial trees and wreaths / sprays / hollow-ware, and garden decorations.
Candles & Fragrances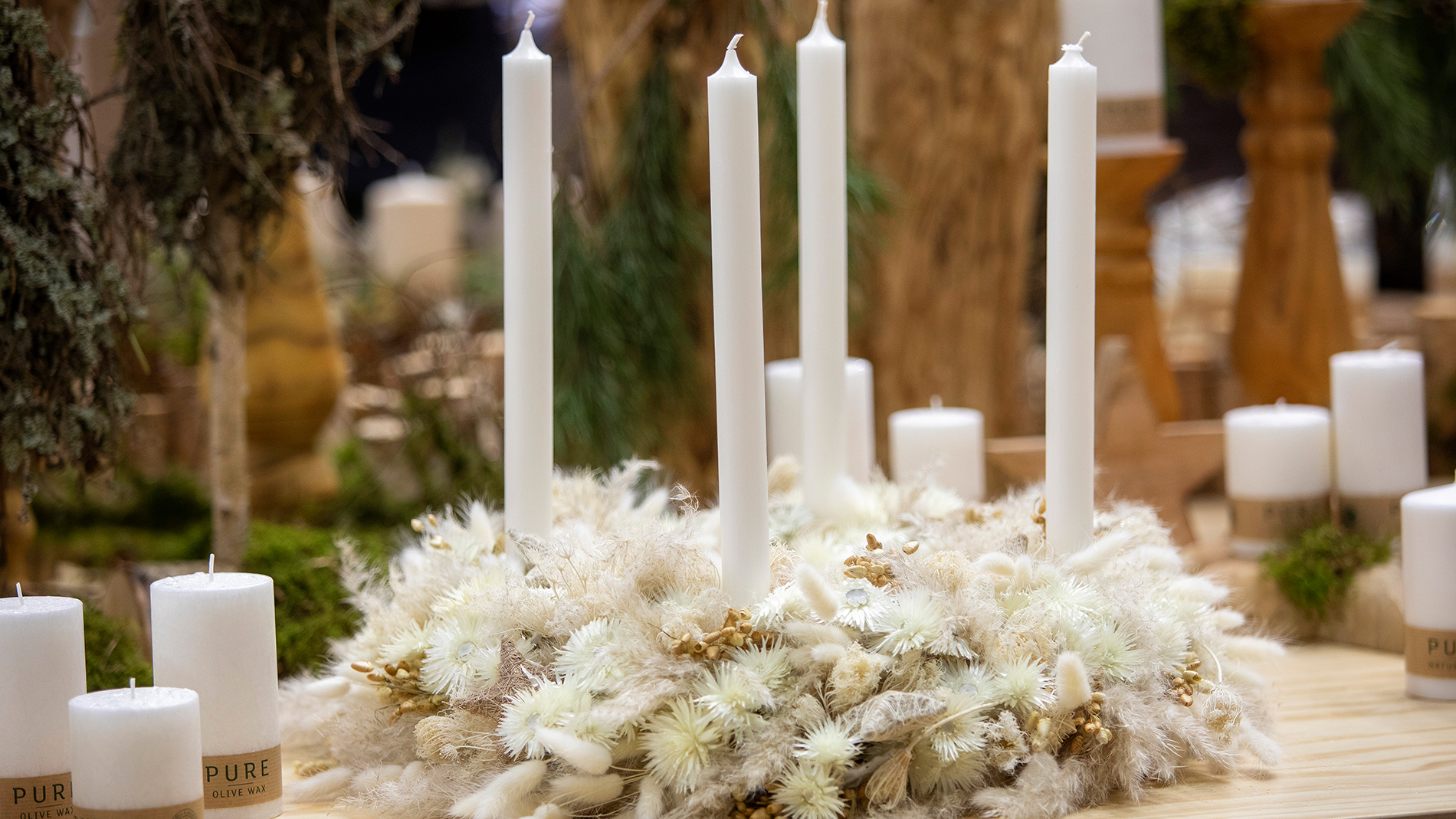 Did you know? Christmasworld is also the world's biggest candle fair with an unrivalled range of candles, candlesticks, candleholders and accessories rounded off by the growing market for room fragrances and soaps.
Ribbons & Wrapping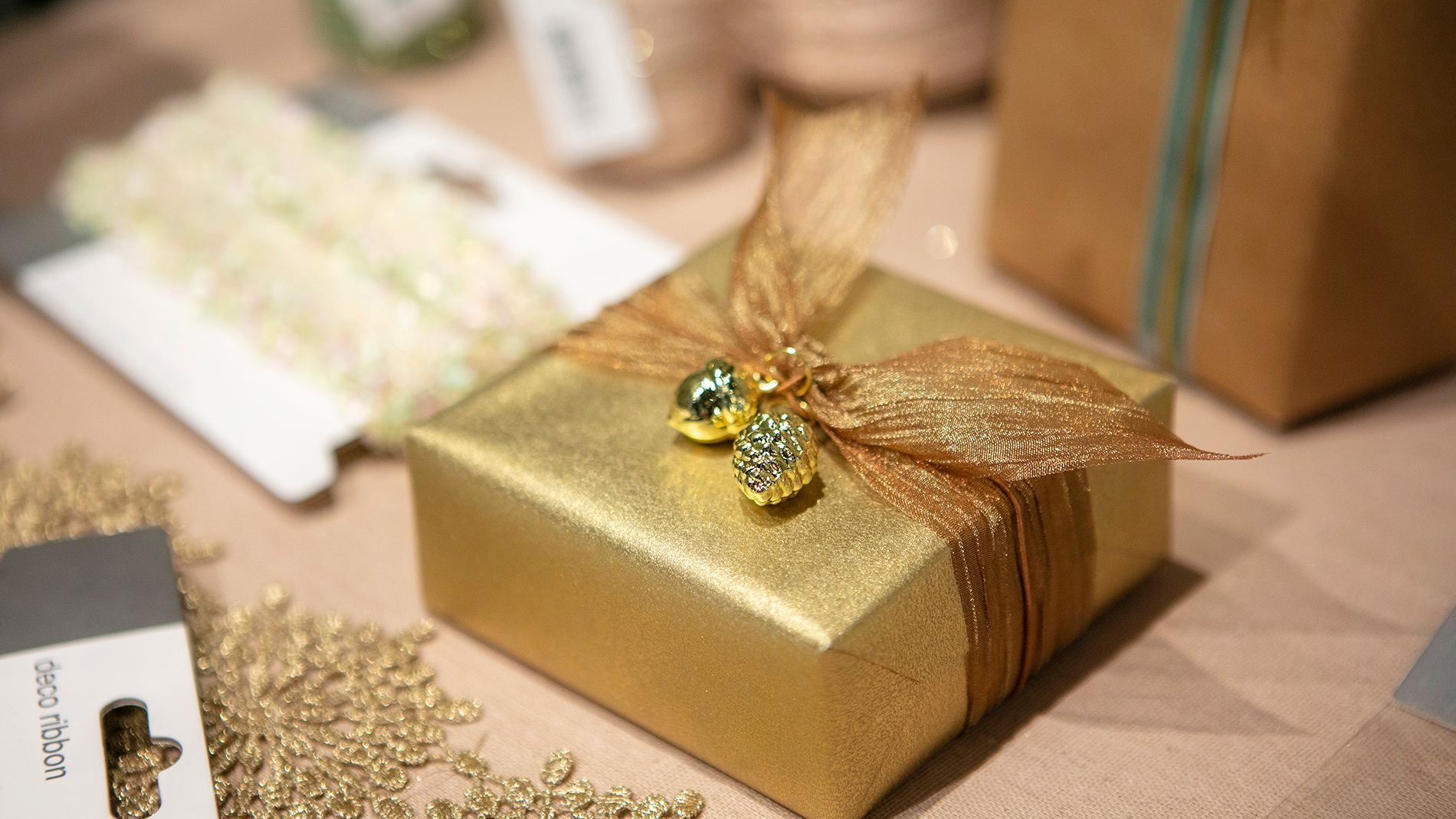 With individual wrapping materials, giving gifts is twice the pleasure. New colours, motifs, materials and printing options even enable customers and retailers to personalise ribbons and bows. A must-have for every business to underscore quality – and, at the same time, to make the gift even more impressive.
Christmas Delights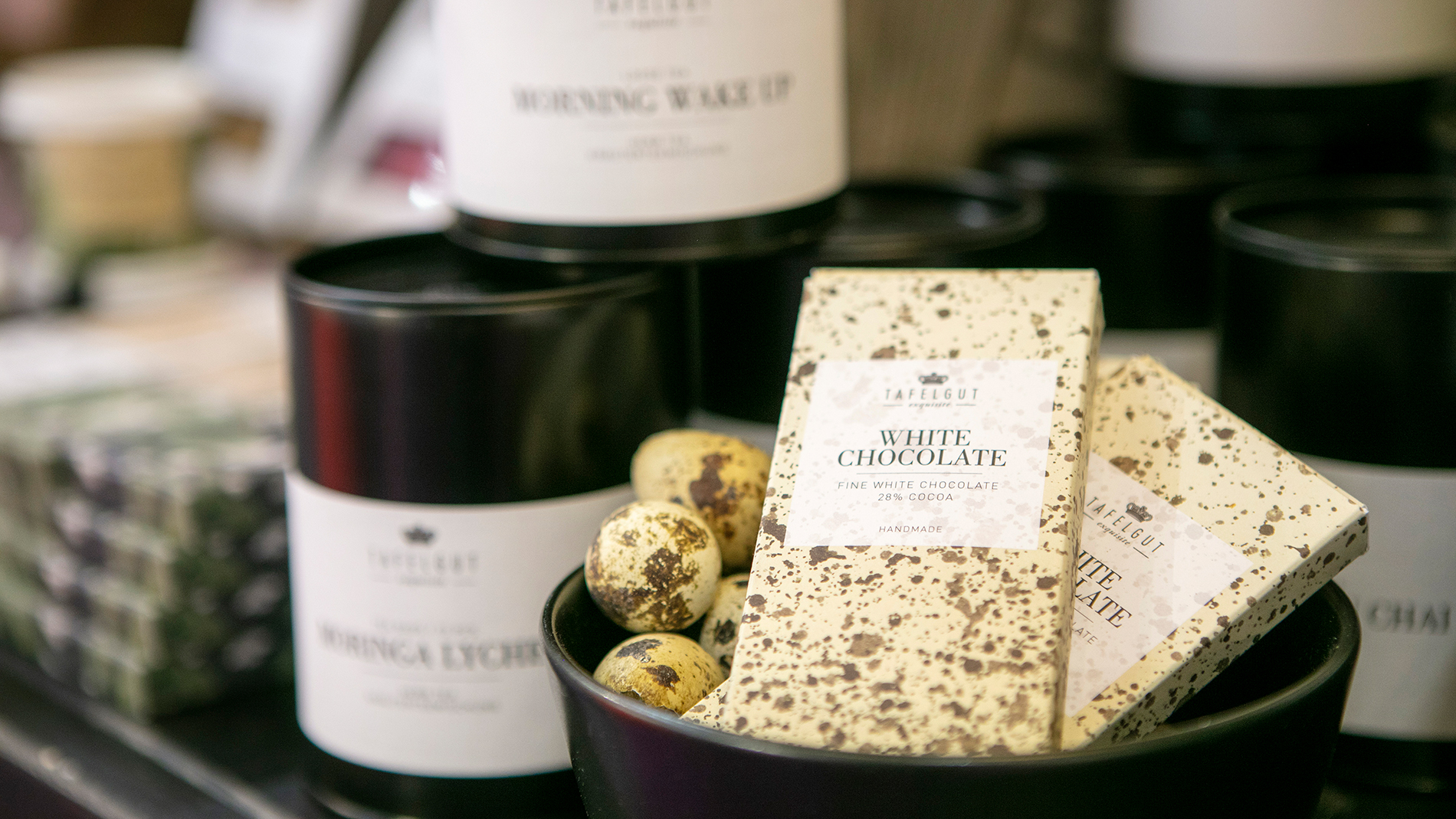 Christmas Delights are Christmas confectionary, such as mulled wine, Christmas cake, chocolate and tea. Wooden huts create a genuine Christmas-market atmosphere and trade visitors will be able to whet the appetite of their customers for culinary products as gifts or souvenirs for use at home.
Floradecora: Fresh flowers and ornamental plants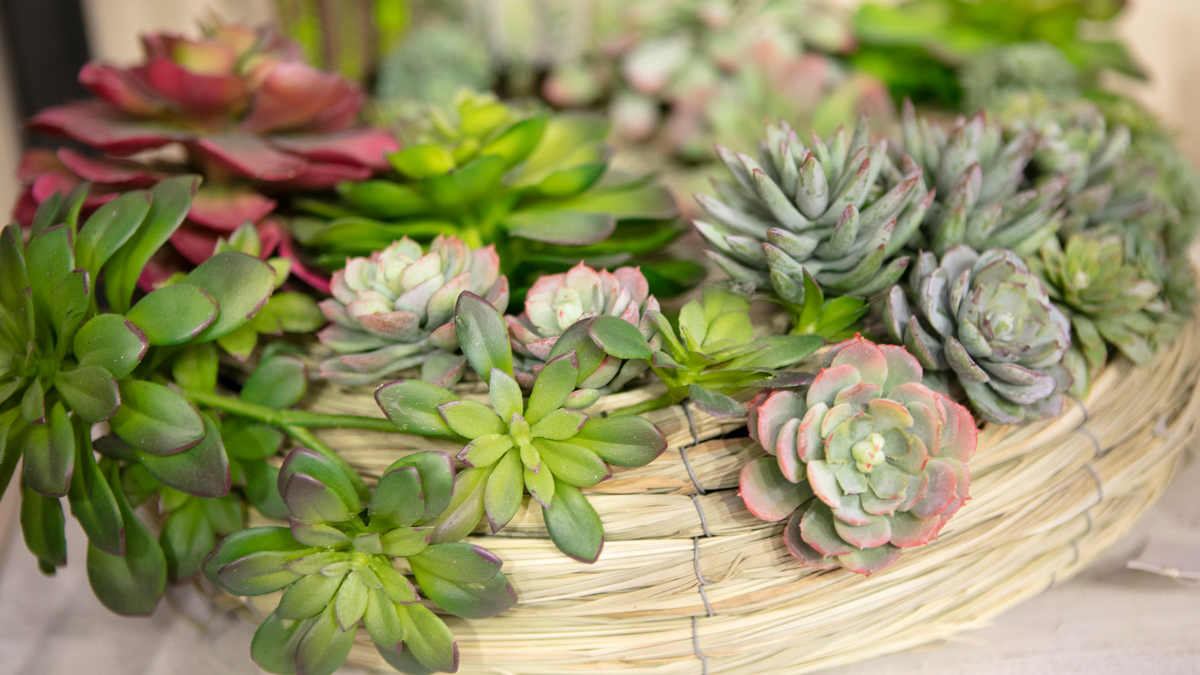 There is a major trend these days for fresh, convenience items. And that is what the suppliers at Floradecora specialise in. The range of products at Floradecora includes, for example, roses, poinsettia, as well as Christmas trees, bamboos, cacti and succulents. Everything is 'ready to order' and can be used for any and every season of the year.
Christmasworld International Sourcing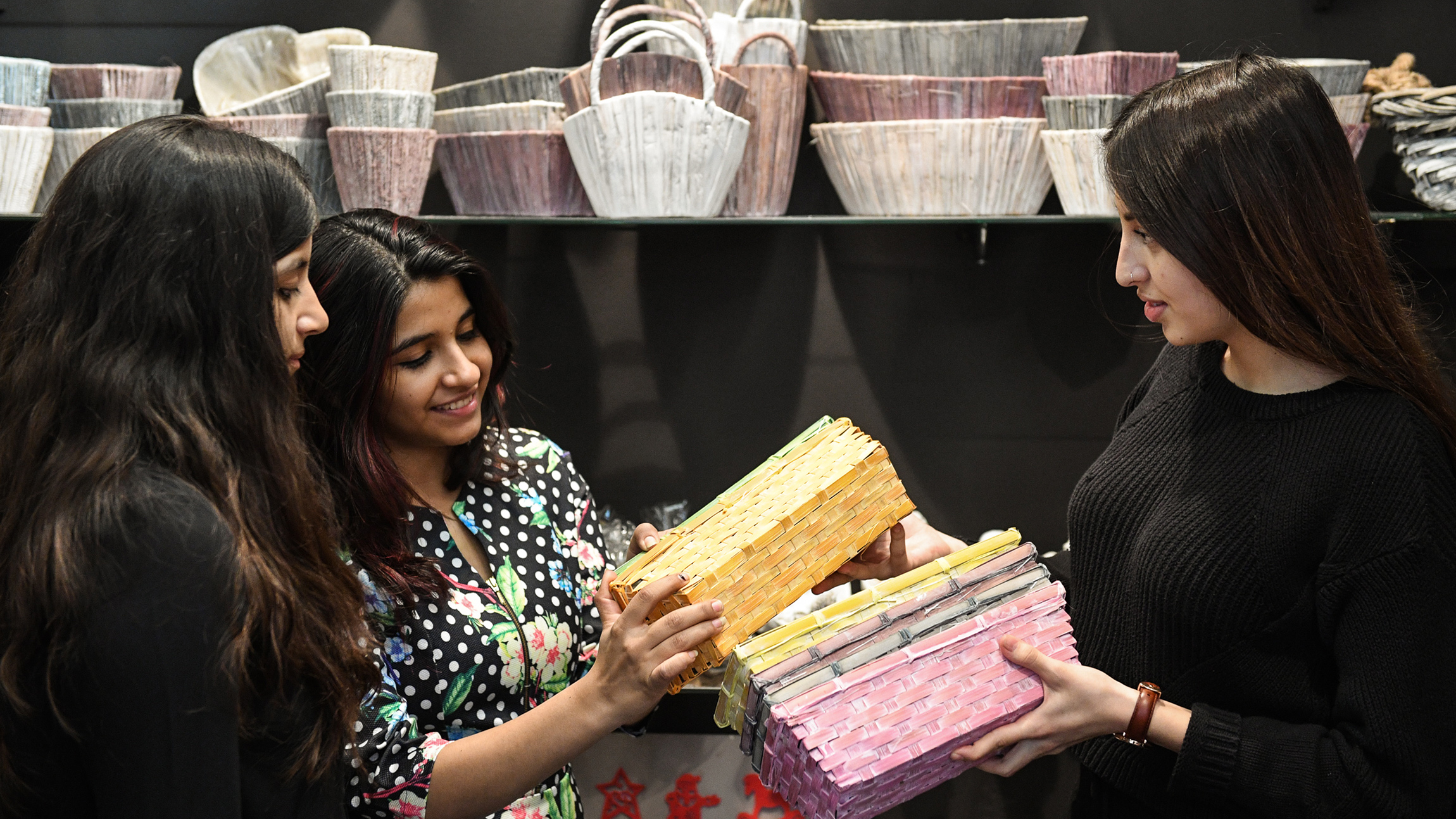 From florists' requisites, via seasonal decorations and Christmas products, to lighting, the Asian pavilions and individual exhibitors from China, India, Thailand and the Philippines reflect the overall portfolio of products.
Trade visitors by sector
Every year, the radiant appeal of the festive decorations to be seen at Christmasworld attracts top buyers from the wholesale, import / export and retail trades who place their main orders for the year. If you come from these sectors, you can be sure of finding what you are looking for in Frankfurt: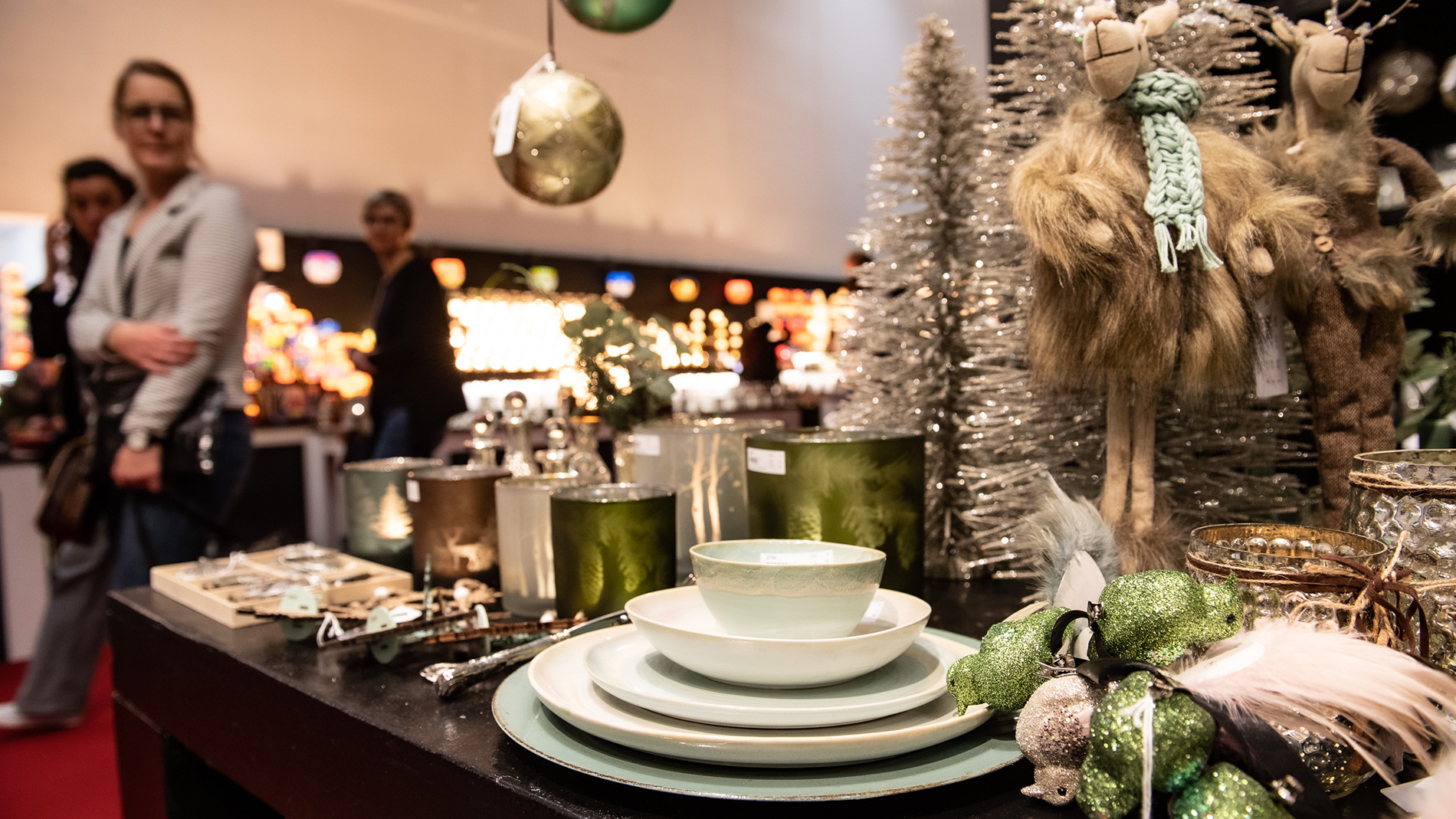 Garden centres
DIY stores
Florist shops and floristry wholesalers
Supermarket chains and discounters
Gift boutiques, glass, porcelain and ceramics shops
Furniture and furnishings stores
Drugstores
Shopping centres and city marketing
Decoration companies and visual merchandising
Restaurant, hotel and catering trade
Event agencies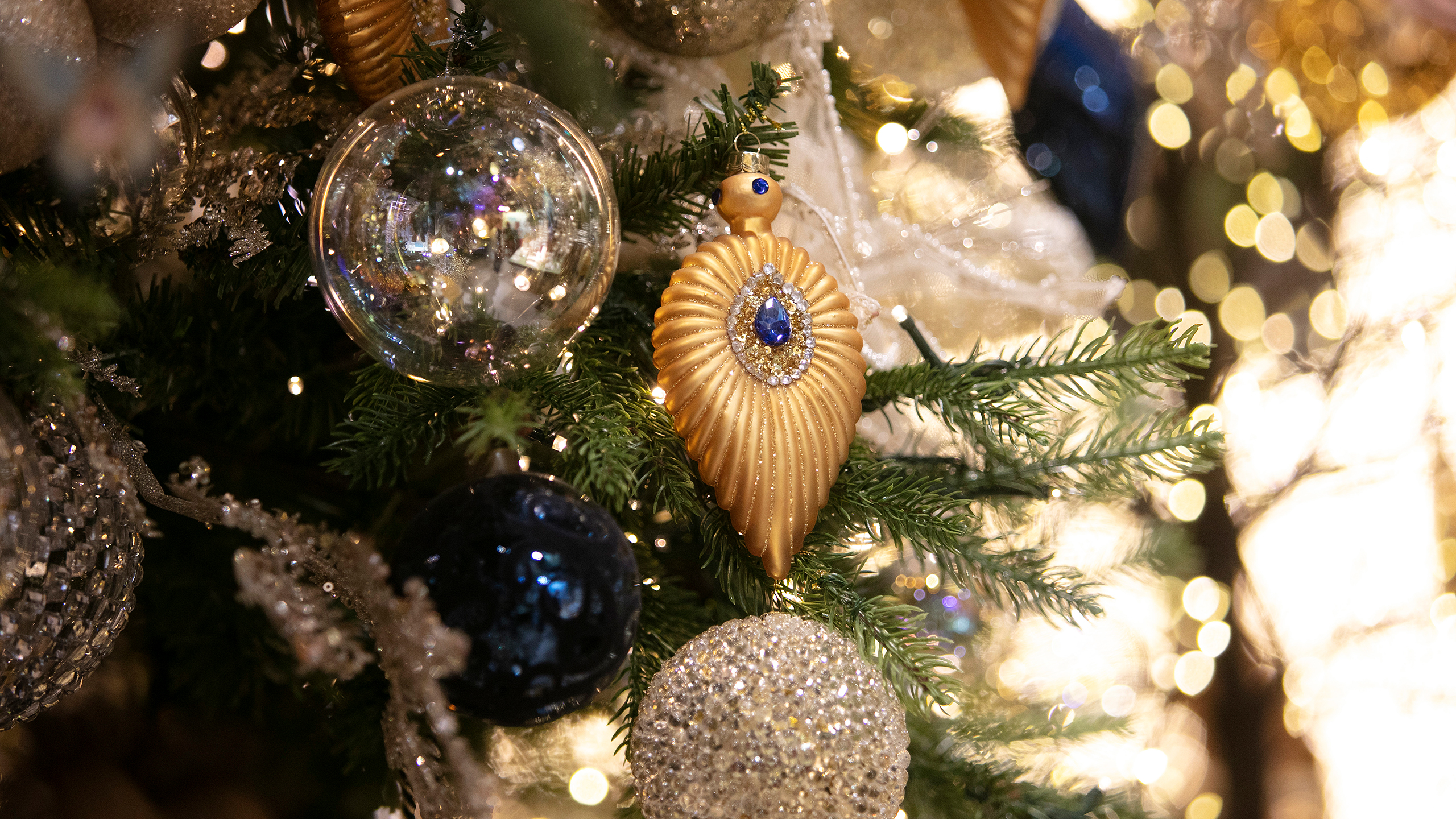 'Christmasworld continues to be the most important trade fair for their sector, and it's definitely the most important for our Christmas trade. This is where we take our orders.'
Christmasworld 2020 in figures
In 2020, 42,834 visitors from 128 countries attended Christmasworld to discover the latest products and trends being shown by 1,063 exhibitors from 47 countries.
Christmasworld is one of the most international fairs in the Messe Frankfurt portfolio of consumer-goods fairs (66% of visitors and around 80% of exhibitors come from outside Germany). Its strength is the clear focus on Christmas and festivities.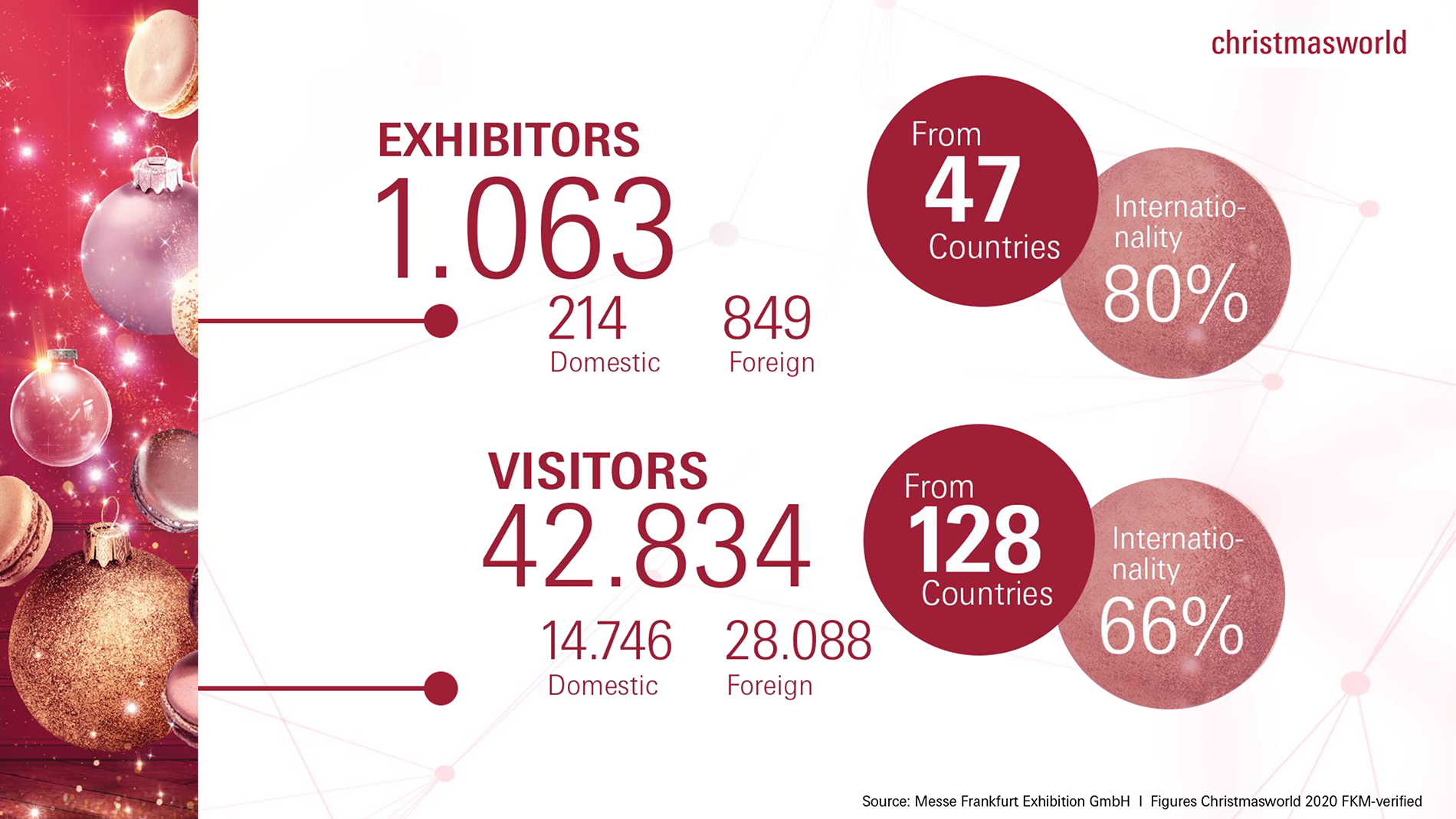 Impressions of Christmasworld 2020