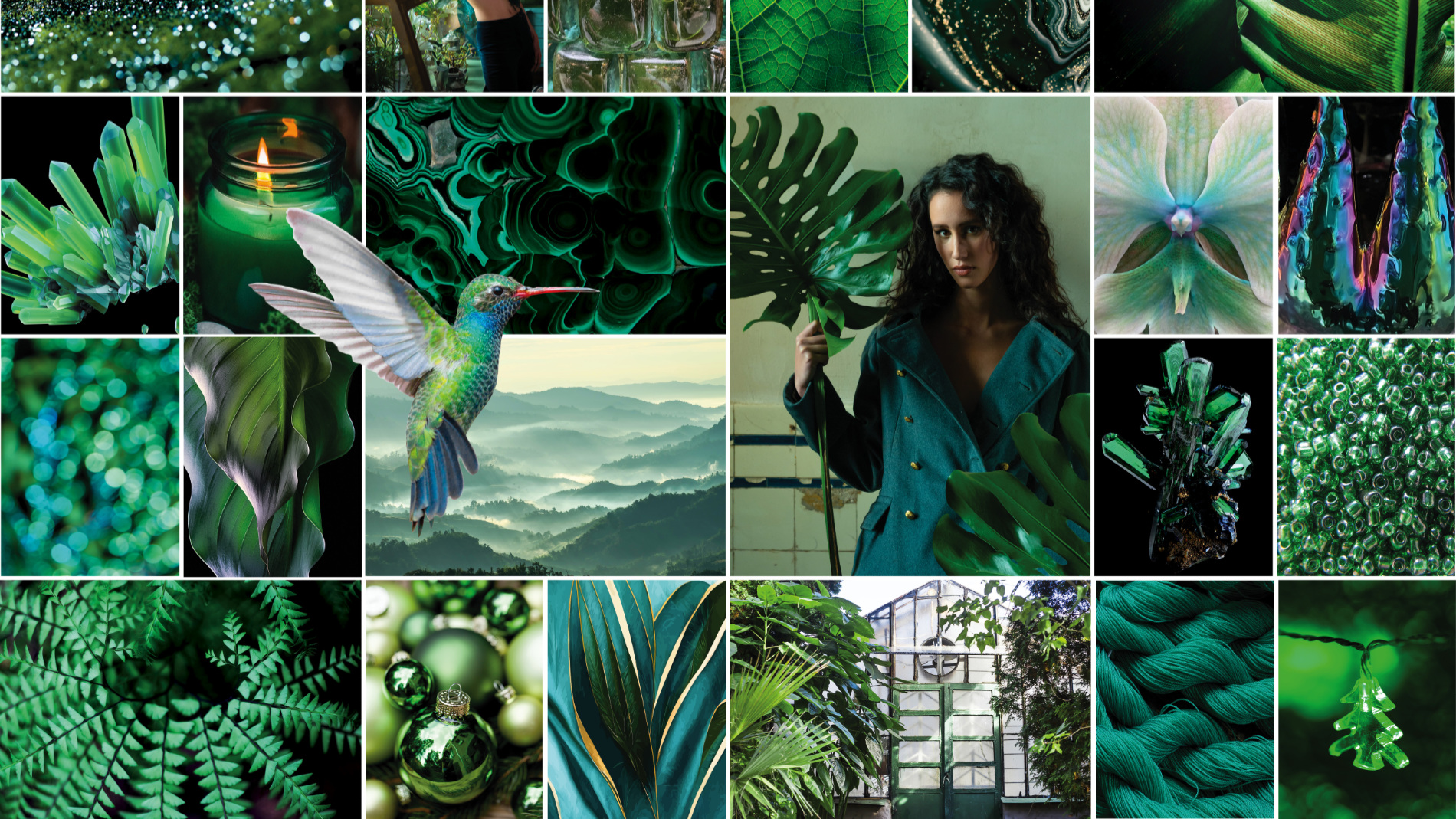 For over 20 years, the Dutch designer duo has combined skills from floristry, product design and fashion to create striking decoration concepts and extravagant presentations. Inspired by plants, roots, gemstones and landscaped indoor and outdoor gardens, "Mystic Vibes" will take up the entire green color palette from light to emerald green through to dark and mint green – Christmassy, but neither tropical nor traditional.
"Looking at the zeitgeist, green is simply a logical choice for the next Decoration Unlimited show. It's not a political statement or an environmental reference, just a reflection of getting back to nature," says Rudi Tuinman, designer 2dezign. "We all love to bring nature into the living space in the form of flowers and plants. Green symbolizes harmony, freshness and fertility, and above all, it is the color of safety," Tuinman continues. For customers at the POS, this can be used to create a soothing shopping atmosphere in window and store design that encourages them to discover and buy again.
Christmasworld presents the entire spectrum of seasonal decorations in Frankfurt's exhibition halls 4.0, 4.1, 5.0, 5.1, 6.0 and 6.1. From hand-blown Christmas tree baubles to large-scale light installations for shopping and city centers - everything is within easy reach for visitors. The Global Sourcing offer "Christmas & Seasonal Decoration" can be found for the first time in Hall 6.2.
Ambiente, Christmasworld and Creativeworld will continue to be held simultaneously at the Frankfurt exhibition centre:
Christmasworld/Ambiente: 26 to 30 January 2024
Creativeworld: 27 to 30 January 2024

Information for journalists:
For further information, please visit: christmasworld.messefrankfurt.com.
Press releases & images:
http://christmasworld.messefrankfurt.com/press
On social media:
www.facebook.com/christmasworld/ I www.instagram.com/christmasworld.frankfurt/  www.linkedin.com/company/christmasworldfrankfurt  I https://twitter.com/ChristmasworldF
Hashtags:
#christmasworld23 #christmasbusiness
Background information on Messe Frankfurt:
www.messefrankfurt.com/background-information